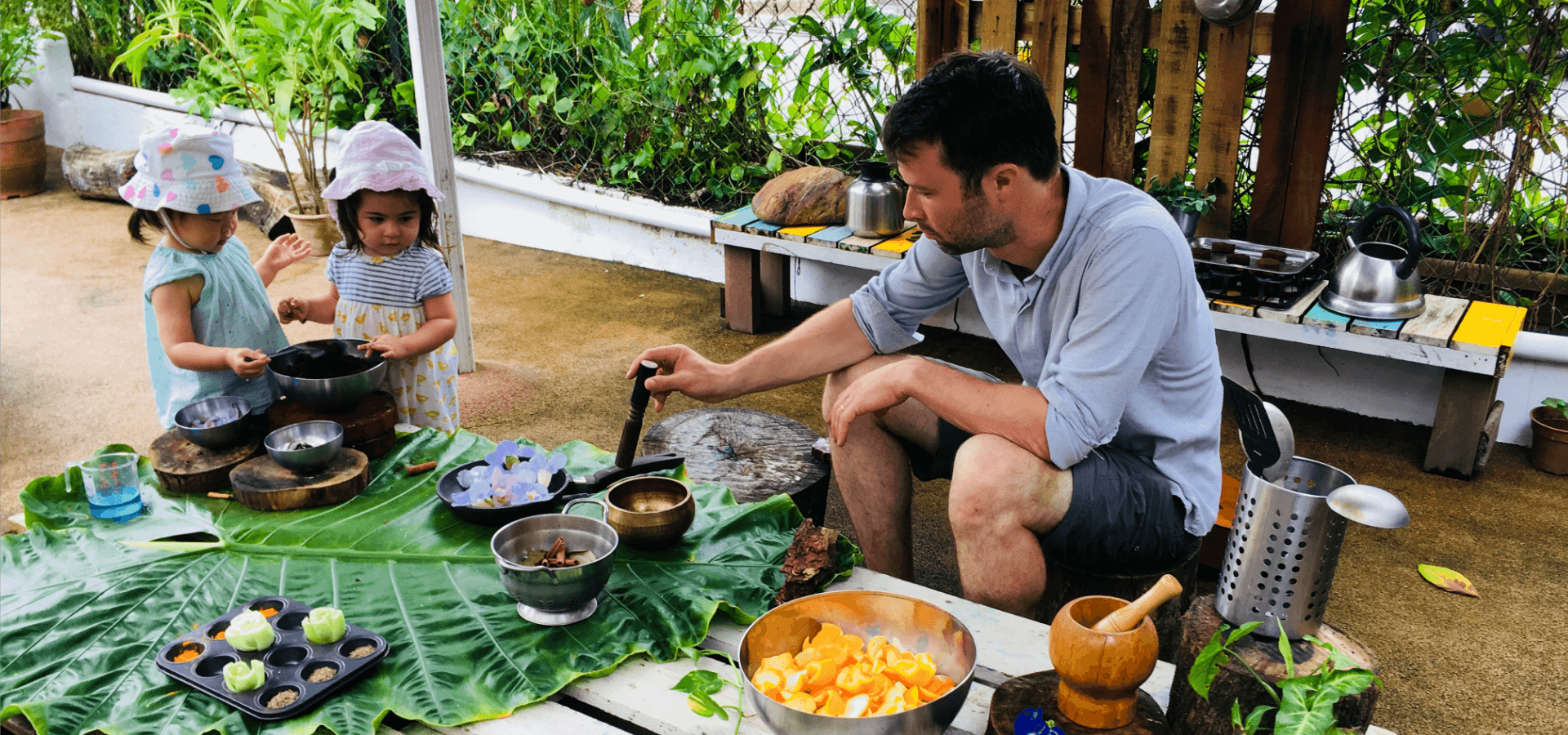 HALF DAY/FULL DAY PROGRAMME, YEAR ROUND
When children are acknowledged as active citizens of their community, with rights as free thinking individuals, educators facilitate the view that children know how to walk along the path of learning, thereby increasing their competence through their efforts. From as young as 18 months old, we focus on children's growing desire to communicate and socialise with peers and educators. The environment acts as the third educator, providing endless possibilities for schematic play and the exchange of social intent between children. Children adjust easily to this new experience of coming to school when the process is treated with sensitivity – children become accustomed to a programme flow that is unhurried and gentle.
When children grow in their expressions of inquiry, contextual experiences of language, literacy and numeracy are integrated with artistic and social explorations of the world around them. The environment encourages extended exploration and problem-solving in small groups and access to a multitude of open-ended materials encourages problem-solving and decision-making through collaborative work with other children and educators as facilitators. The emergent curriculum benefits children as they make real-life connections through investigations assimilating current understanding and new experiences. Children are encouraged to examine different perspectives and experiences based on their strengths and interests. This motivates learning and helps develop a positive disposition towards lifelong learning.
| | |
| --- | --- |
| Opening Hours | 7.30am – 6.30pm (Monday to Friday) |
| Morning Programme | 7.30am – 1pm (including breakfast and lunch) |
| Afternoon Programme | 1pm – 6.30pm (including afternoon snack) |
| Full Day Programme | 9am – 5pm (including breakfast, lunch and afternoon snack) |
Breakfast, lunch and afternoon tea is provided by the school. Children are welcomed to pack a snack and/or lunch from home where dietary restrictions or preferences need to be observed.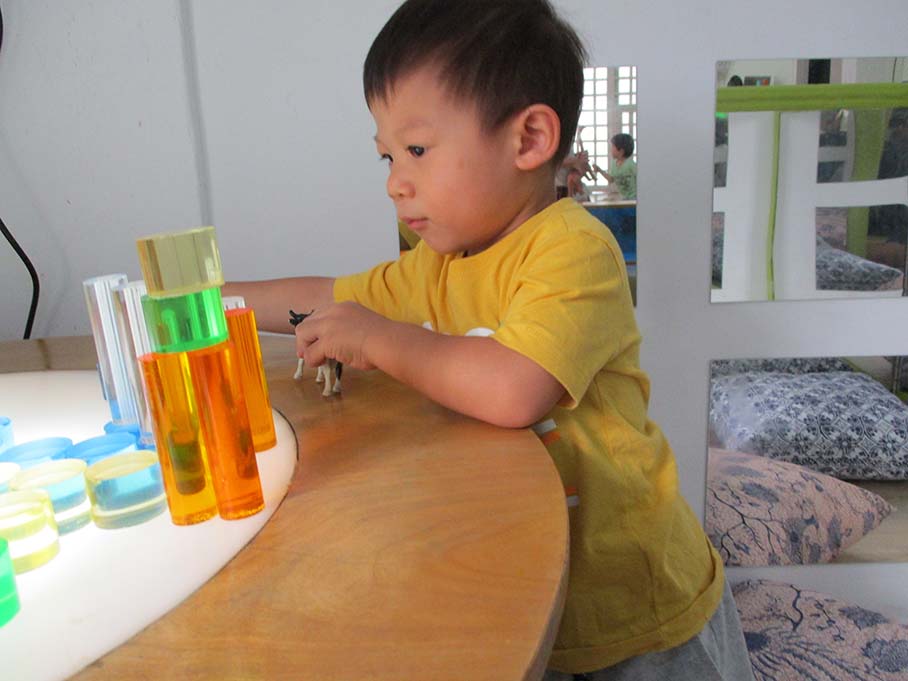 PROGRAMMES
PLAYGROUP PROGRAMME
18 months to 2.5 years old
Full or Half Day programme 5 Days
Educator to Child ratio 1:6
*Full Day Programme, includes a nap/rest time
Young children encountering their first preschool experience deserve to be welcomed into a space that is inviting and truly a home away from home. Caring and warm educators help to build trust and attachment in a new environment. The curated space, designed specifically for the youngest members of our community offers opportunities for prolonged explorations. Children's language progresses quickly at this age and as they naturally work alongside others it helps to encourage both verbal and non-verbal communication. Through this children realise their ability to influence and connect with others through meaningful interactions and schematic play.
PROGRAMMES
NURSERY 1 PROGRAMME
2 to 3 years old
Half or Full Day programme 5 Days
Educator to Child ratio 1:7
*Full Day Programme, includes an optional nap/rest time
As independence grows, educators support the child by facilitating and providing many opportunities for experiences that scaffold this growing need to explore the world around them. Hands-on experiences combined with a rich, provoking environment feeds curiosity whilst creating opportunities for children to engage and actively participate in a collaborative environment. Children in turn intrinsically ask questions and use their growing vocabulary to express their thoughts and ideas.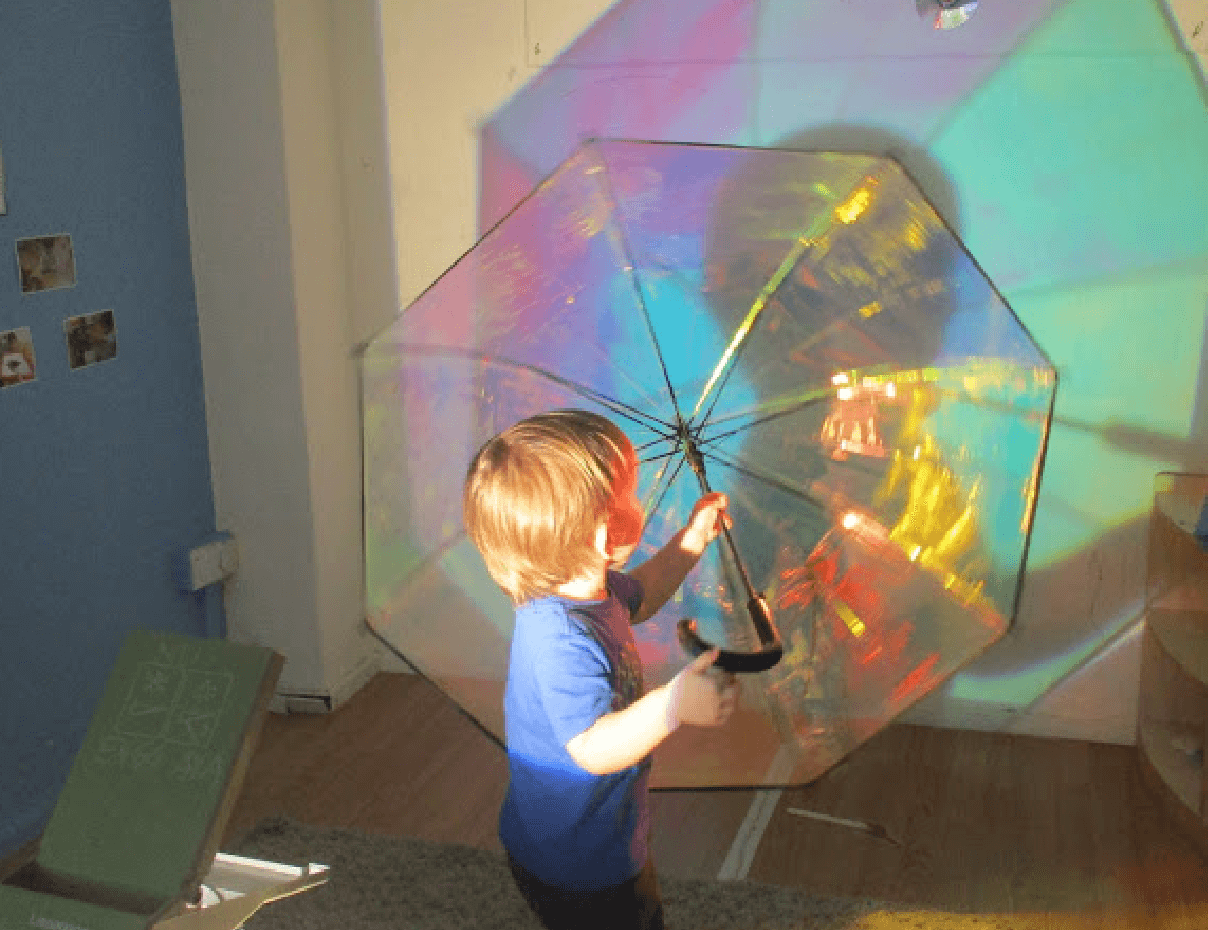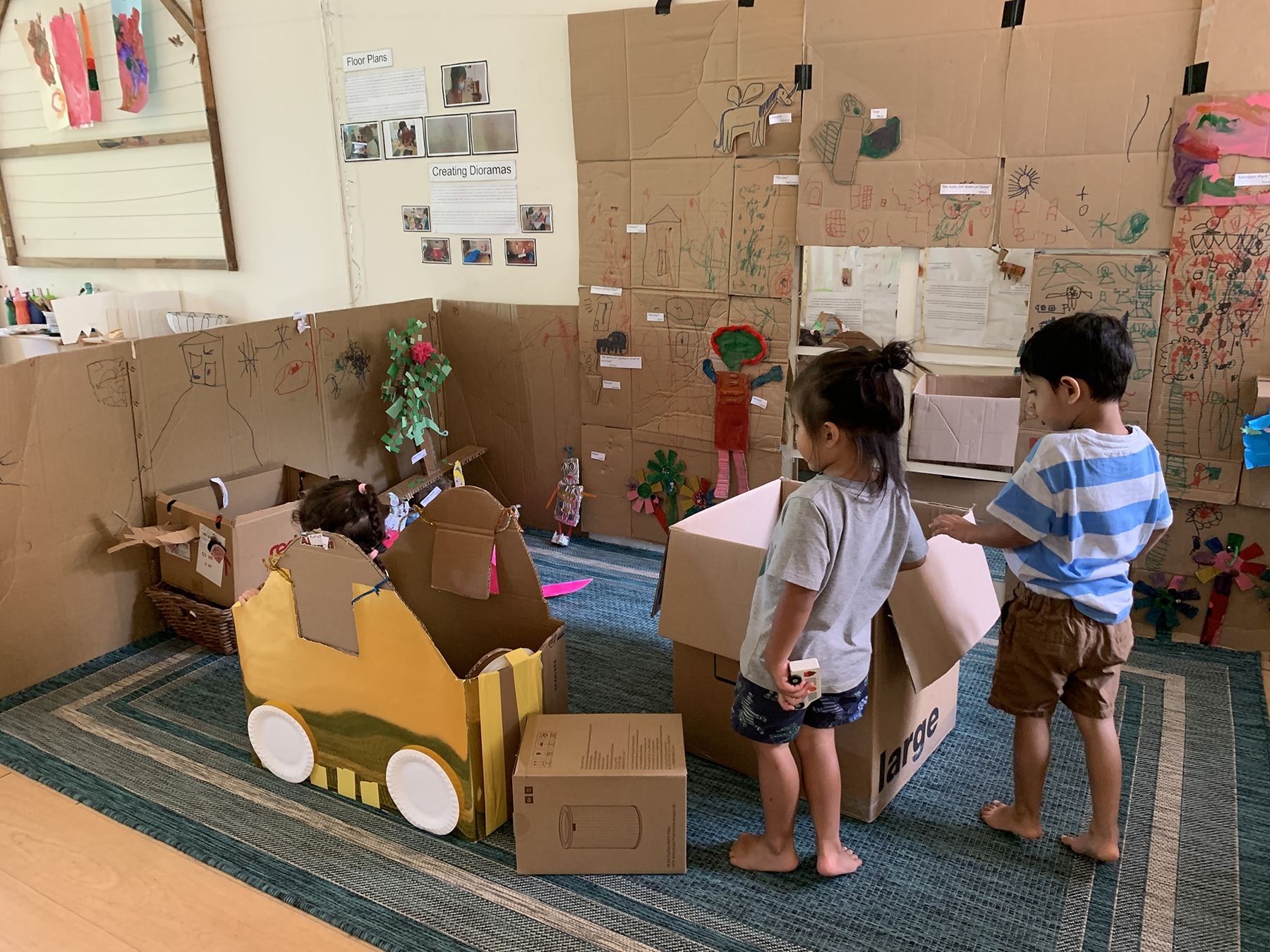 PROGRAMMES
NURSERY 2 PROGRAMME
3 to 4 years old
Half or Full Day programme 5 Days
Educator to Child ratio 1:8
The social constructivist approach espouses that each person constructs their knowledge through their own life experiences, and at Blue House, we believe that children are no different. As children become more confident communicators, expressing their thoughts and ideas not just verbally but amongst other things through creative mediums, and early writing and symbols, the classroom encompasses a multitude of materials to support their growing proficiency. With the introduction of regular community walks around the neighbourhood we enrich children's awareness of their community ecosystem and strengthen their appreciation of the wider world and resources outside of the school gates.
PROGRAMMES
KINDERGARTEN 1 PROGRAMME
4 to 5 years old
Half or Full Day programme 5 Days
Educator to Child ratio 1:10
Art and creativity are at the heart of children's expressions and ideas. Educators are experienced at providing the correct environment and provocations which when integrated with writing and reading explorations children can express and have access to even more information around them. Ateliers and communication centres rich with storybooks, magazines, photographs, writing and drawing materials make way for self-directed and meaningful exchanges between children.
There are many ways that we support the thirst for knowledge and partnerships with parents who bring unique skill sets and life experiences to the children are coordinated in tandem with class projects and inquiries valuing parents as the first educators.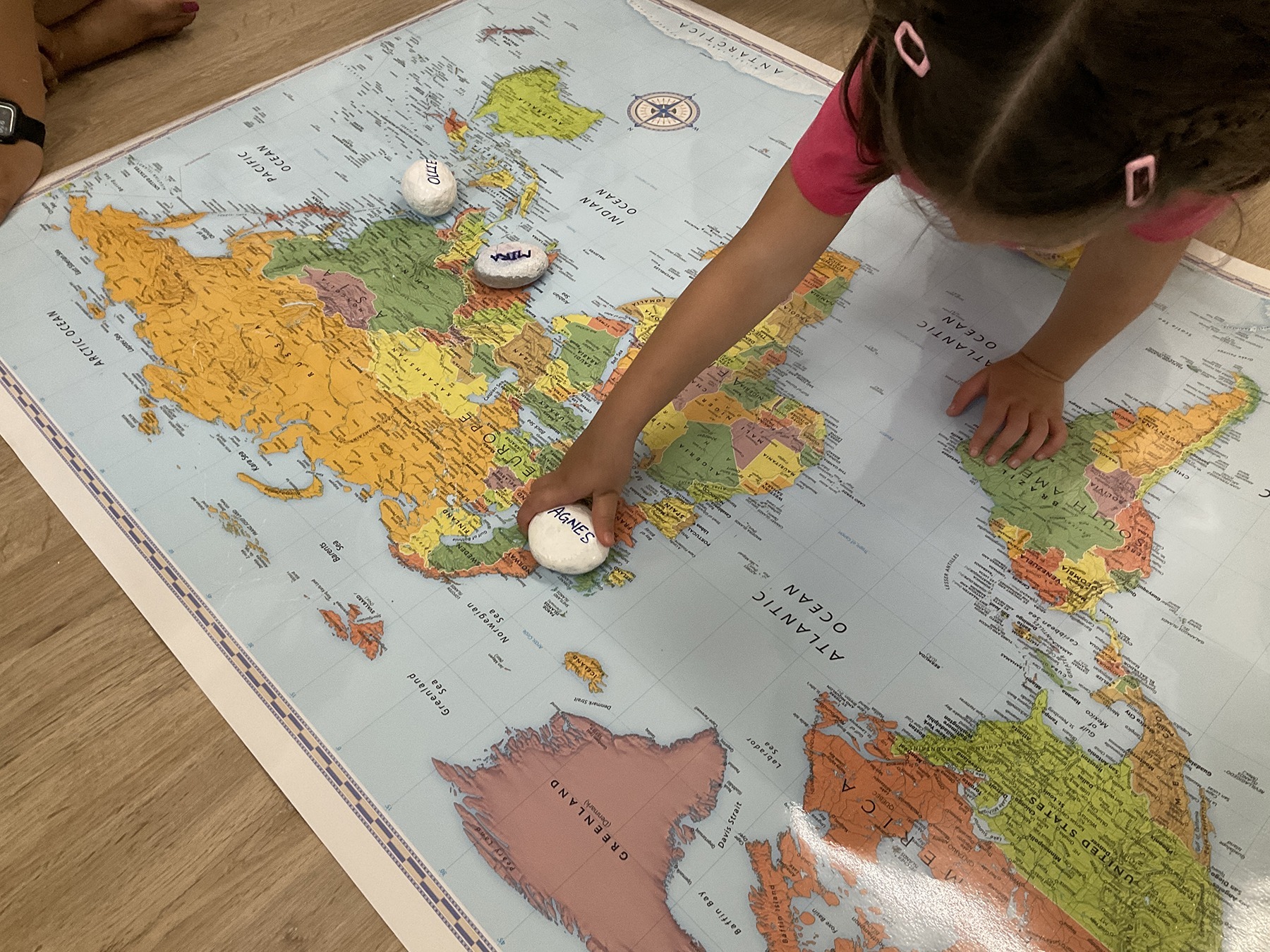 PROGRAMMES
KINDERGARTEN 2 PROGRAMME
5 to 6 years old
5 Full days per week
Educator to Child ratio 1:10
As the older children employ their ability to work together, exchange viewpoints, discuss theories and hypotheses, they learn flexibility and how to cope easily with diversity and ambiguity. Concepts around numeracy and reading are applied through projects that are meaningful to each learning group, and skills that have been honed through the sensorial and experiential explorations daily, give way to sharing knowledge through writing and conversation.
BEGIN YOUR JOURNEY WITH US
We look forward to partnering with you throughout your child's time at Blue House and we warmly and openly invite you to be part of this unique and inspiring community.
– Shona Sanosi Blue House Co-Founder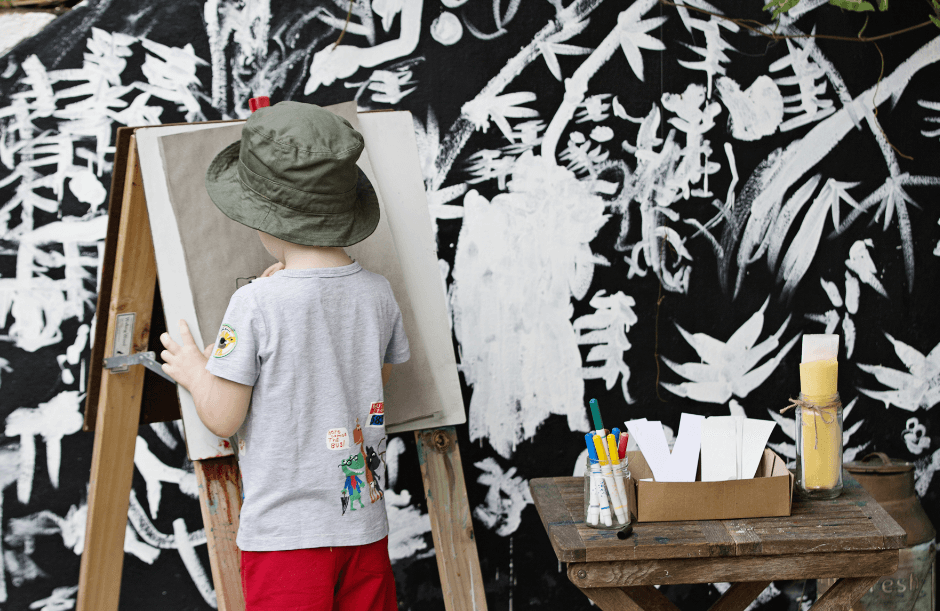 BEGIN YOUR JOURNEY WITH US
We look forward to partnering with you throughout your child's time at Blue House and we warmly and openly invite you to be part of this unique and inspiring community.
– Shona Sanosi Blue House Co-Founder