BLUE HOUSE
JALAN MUTIARA
In 2022, we were delighted to return to the neighbourhood where our journey first began. Blue House pioneered the Reggio Emilia inspired approach from a small shophouse on River Valley Road in 2008.
The centre at Mutiara, detached, double-storey family home sits amidst several condominiums, making us an accessible and preferred choice for many. Designed with the needs of the busy working family in mind, we provide childcare services just a short walk away from Great World City and Fort Canning Hill.
With beautifully curated spaces that link the indoors and outdoors, ateliers for creative exploration and a dedicated wing for our youngest playgroup children we aim to connect children across levels and classrooms effortlessly. A cosmopolitan and diverse community reflects the historical melting pot that River Valley is well-known to be, and Blue House is once again proud to be a part of this community.
OUR APPROACH TO LEARNING
We welcome children from 18 months to 6 years old to embark on a learning journey that acknowledges each child as a citizen with rights.
Our educators play the role of co-learners and guides. Instead of telling children what they ought to learn, the centre's educators are there to listen and support their learning journey. Educators do their best to tailor the routine according to each child's needs in consultation with their parents.
Blue House perceives children as competent and curious individuals full of knowledge and potential. As such, children are allowed to learn through discovering and wondering at their own pace. The centre also encourages them to express their knowledge in any way they want to, be it through writing, art, music, or even technology.
Children can access various curated spaces within Blue House to learn and discover, including indoor and outdoor Ateliers and Piazzas. Each offers a range of open-ended, natural, and recycled materials to support the learning journey, helping children develop important life skills, including testing theories, solving problems, and researching.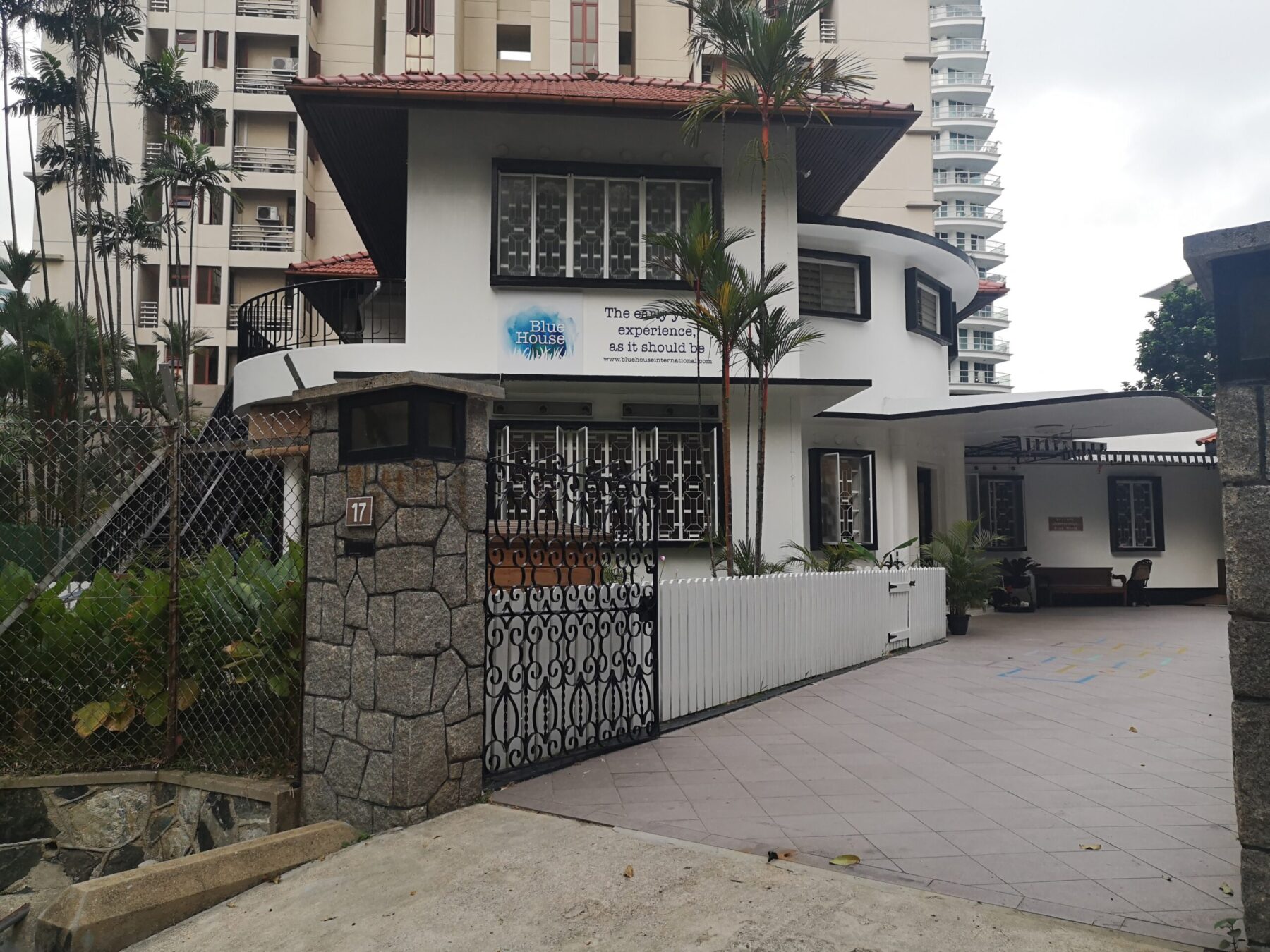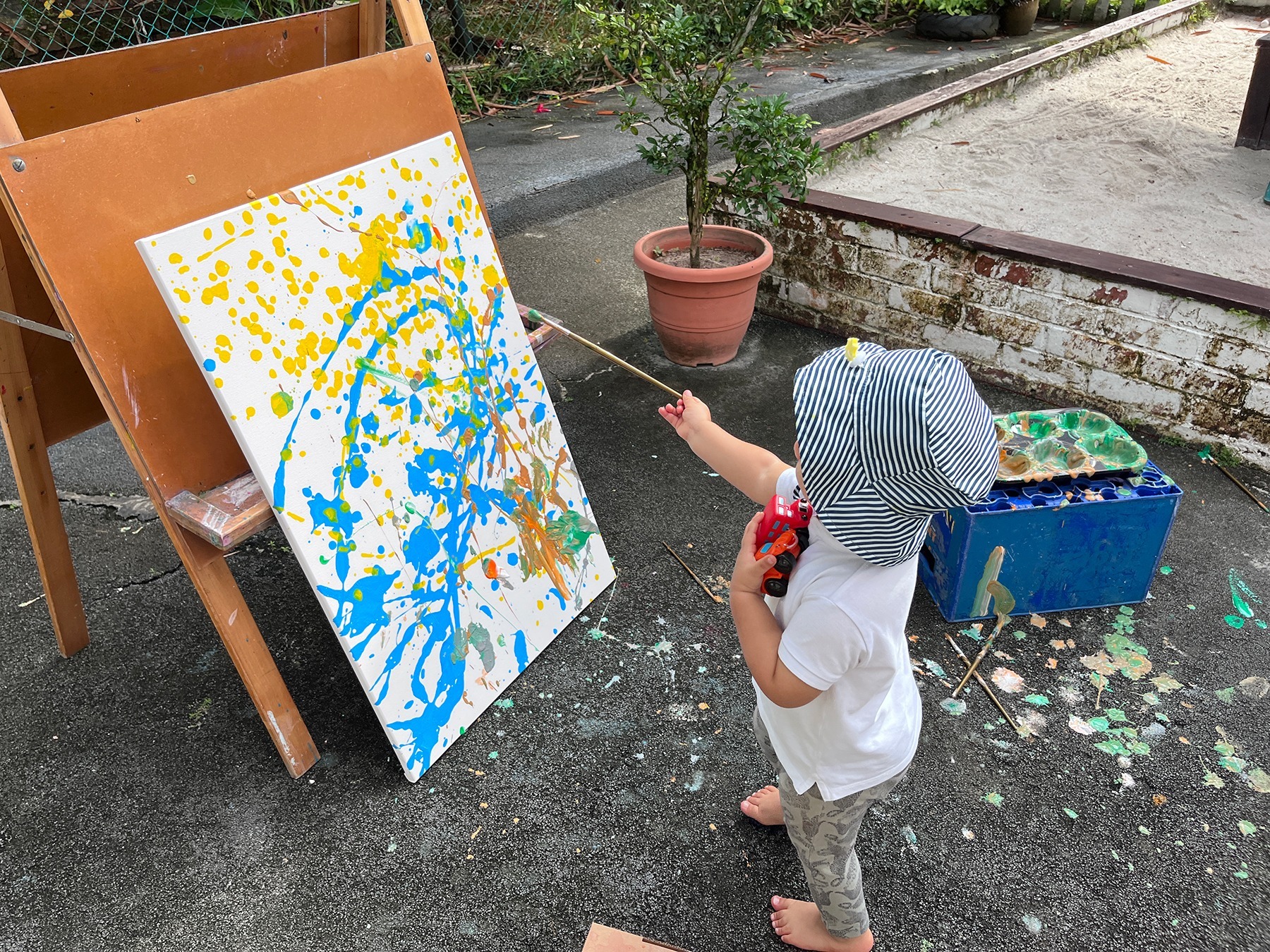 PROGRAMMES
PLAYGROUP PROGRAMME
18 months to 2.5 years old
Full or Half Day programme 5 Days
Educator to Child ratio 1:6
*Full Day Programme, includes a nap/rest time
PROGRAMMES
NURSERY 1 PROGRAMME
2 to 3 years old
Half or Full Day programme 5 Days
Educator to Child ratio 1:7
*Full Day Programme, includes an optional nap/rest time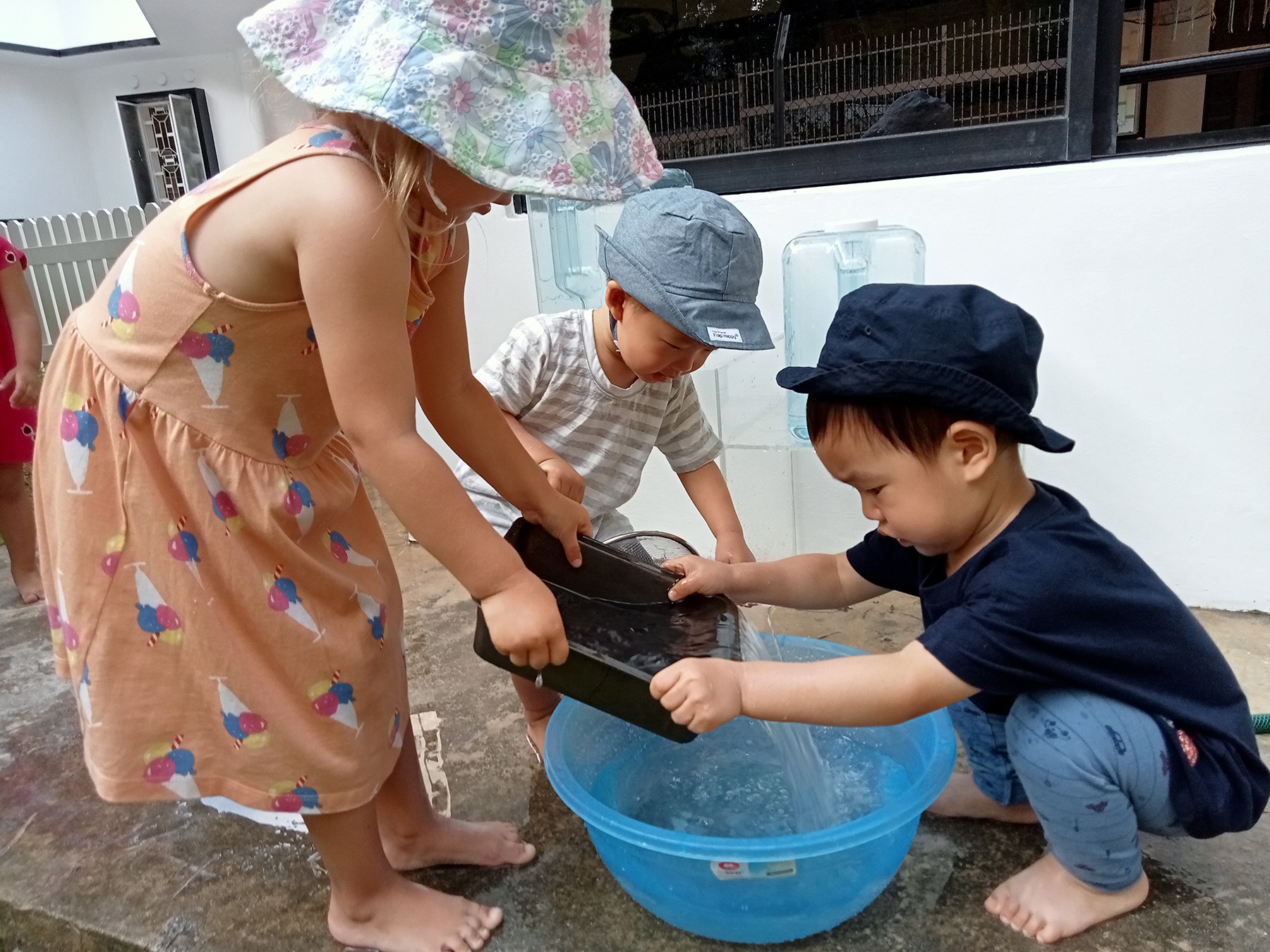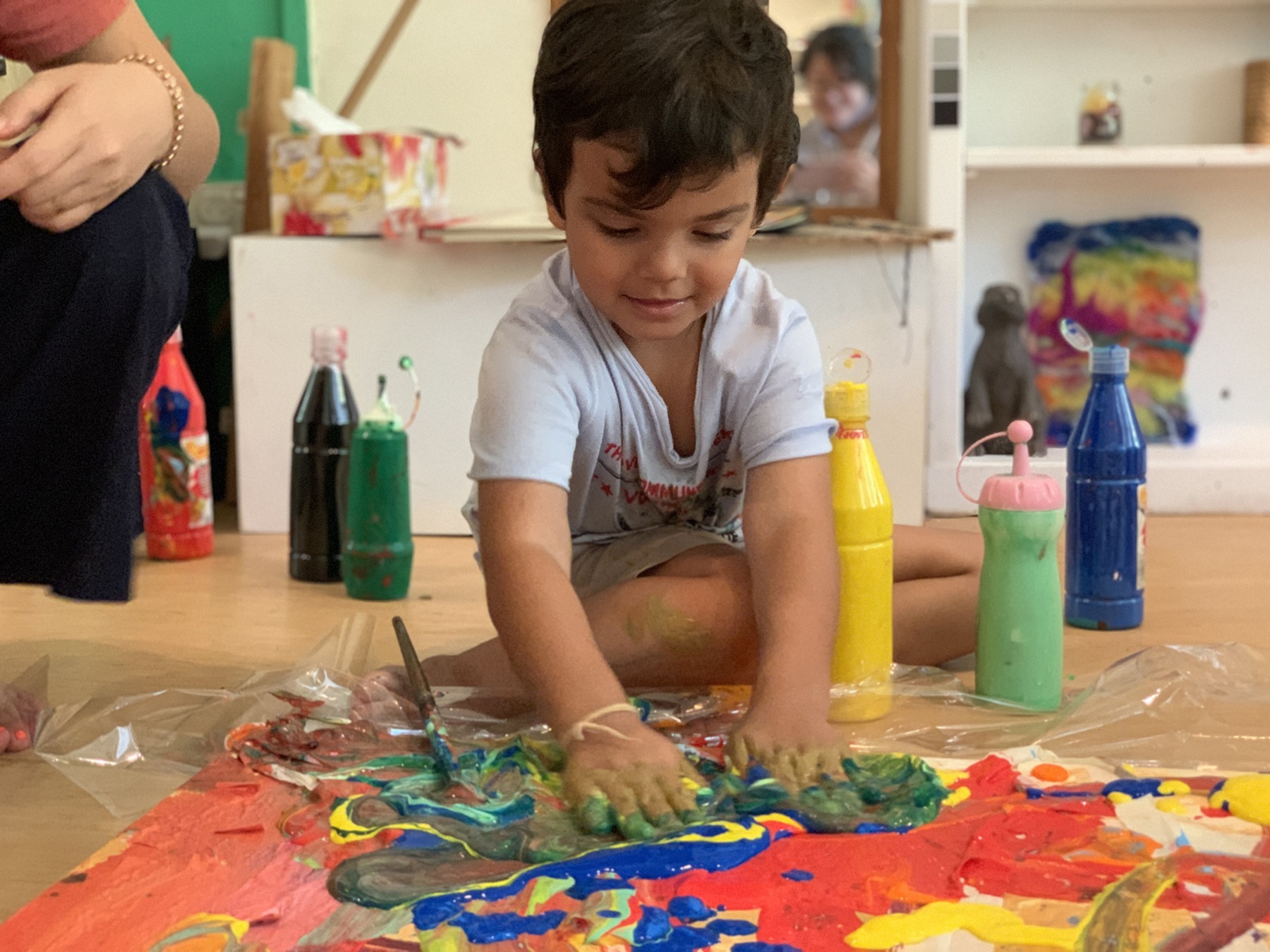 PROGRAMMES
NURSERY 2 PROGRAMME
3 to 4 years old
Half or Full Day programme 5 Days
Educator to Child ratio 1:8
PROGRAMMES
KINDERGARTEN 1 PROGRAMME
4 to 5 years old
Half or Full Day programme 5 Days
Educator to Child ratio 1:10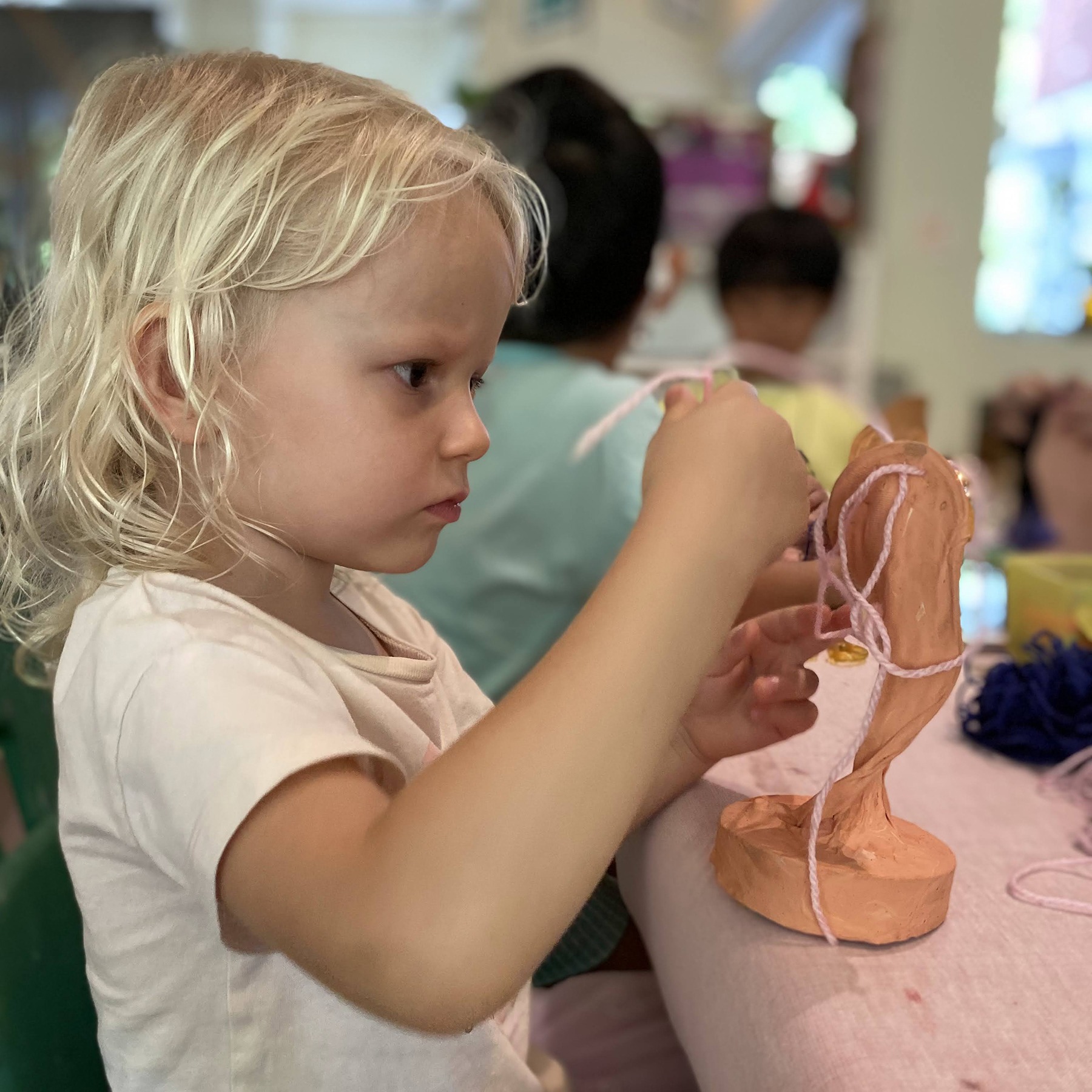 PROGRAMMES
KINDERGARTEN 2 PROGRAMME
5 to 6 years old
5 Full days per week
Educator to Child ratio 1:10
We look forward to partnering with you throughout your child's time at Blue House and we warmly and openly invite you to be part of this unique and inspiring community. – Shona Sanosi Blue House Co-Founder
HAVE A LOOK AT OUR ENVIRONMENT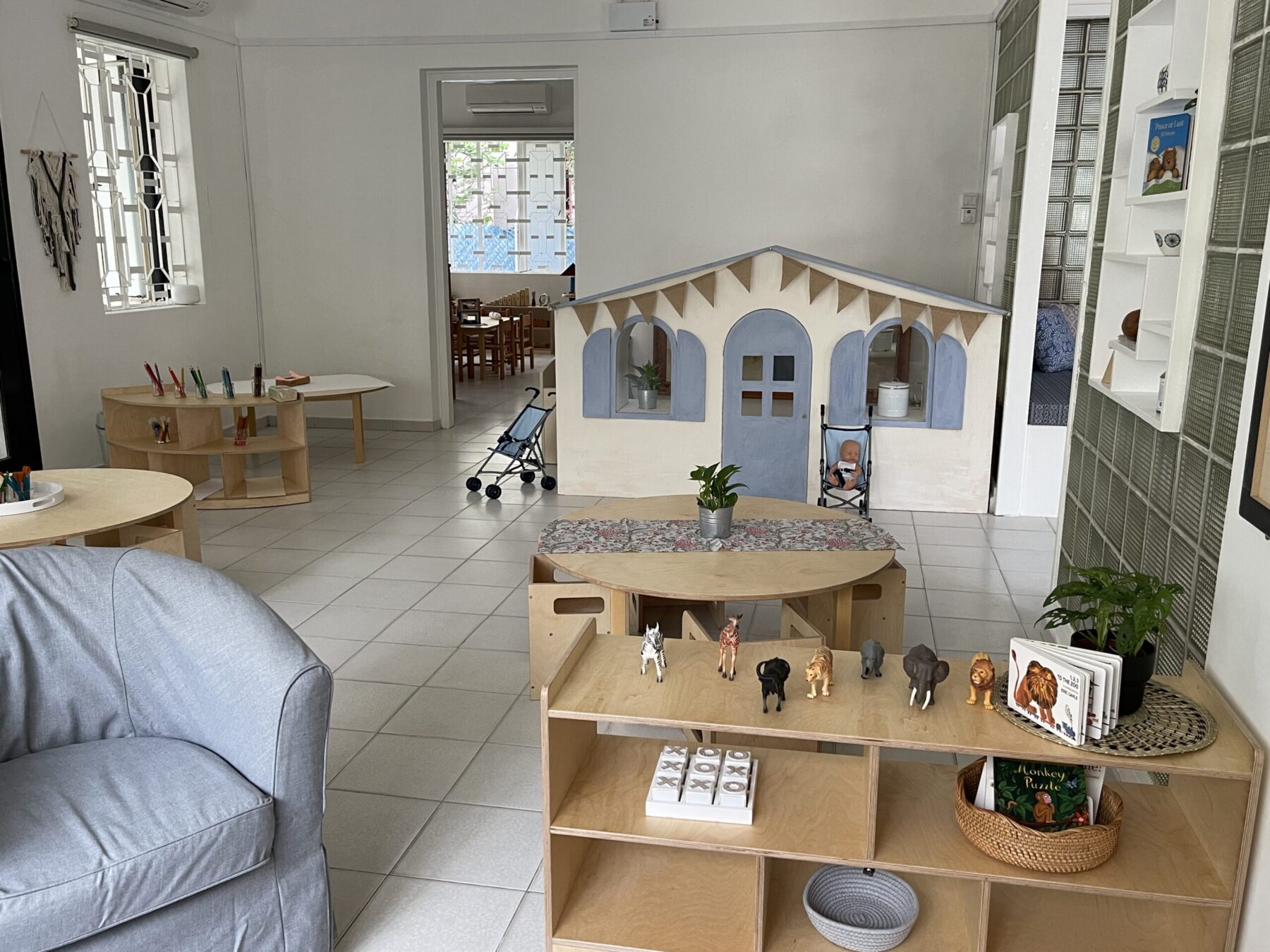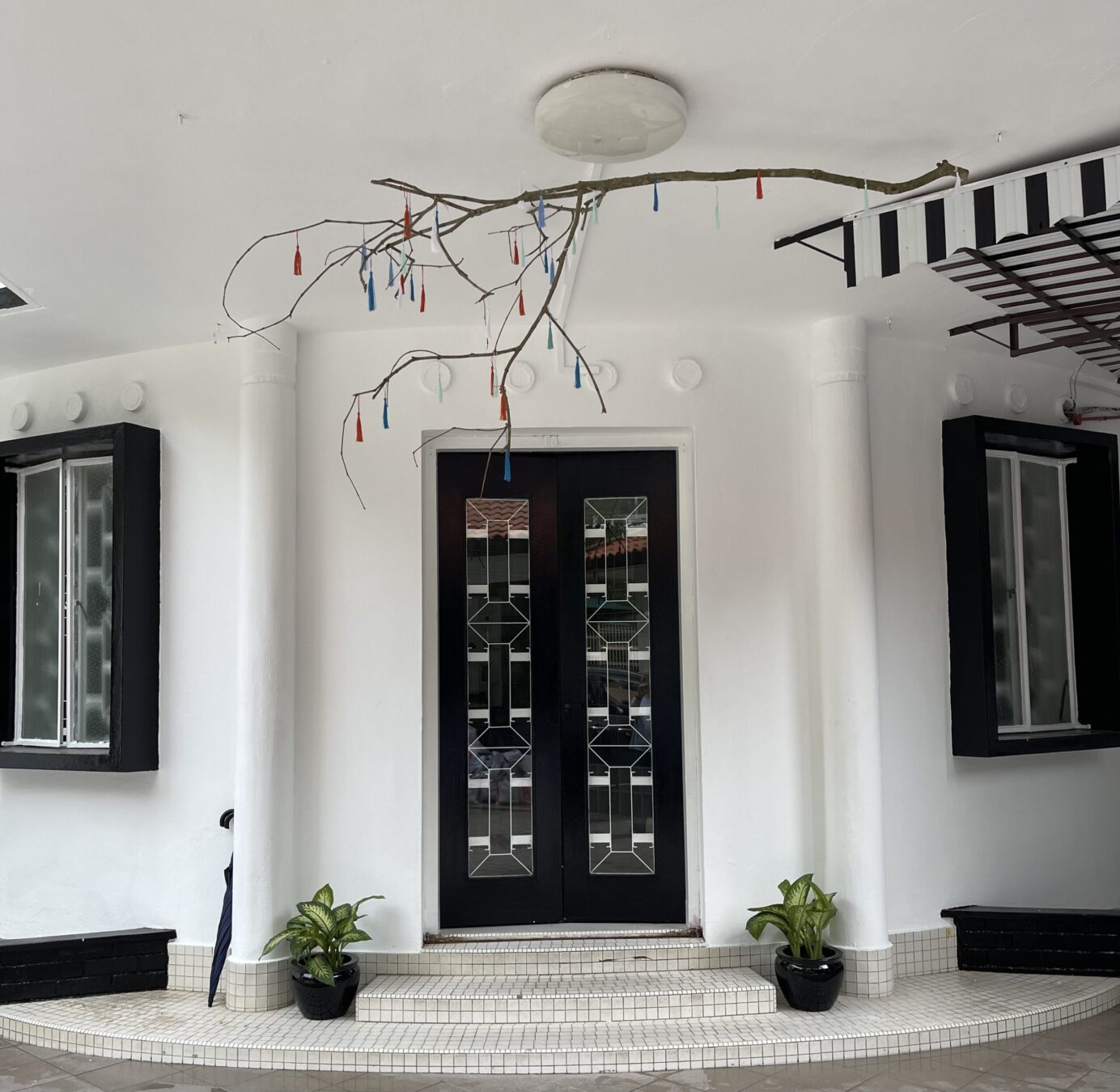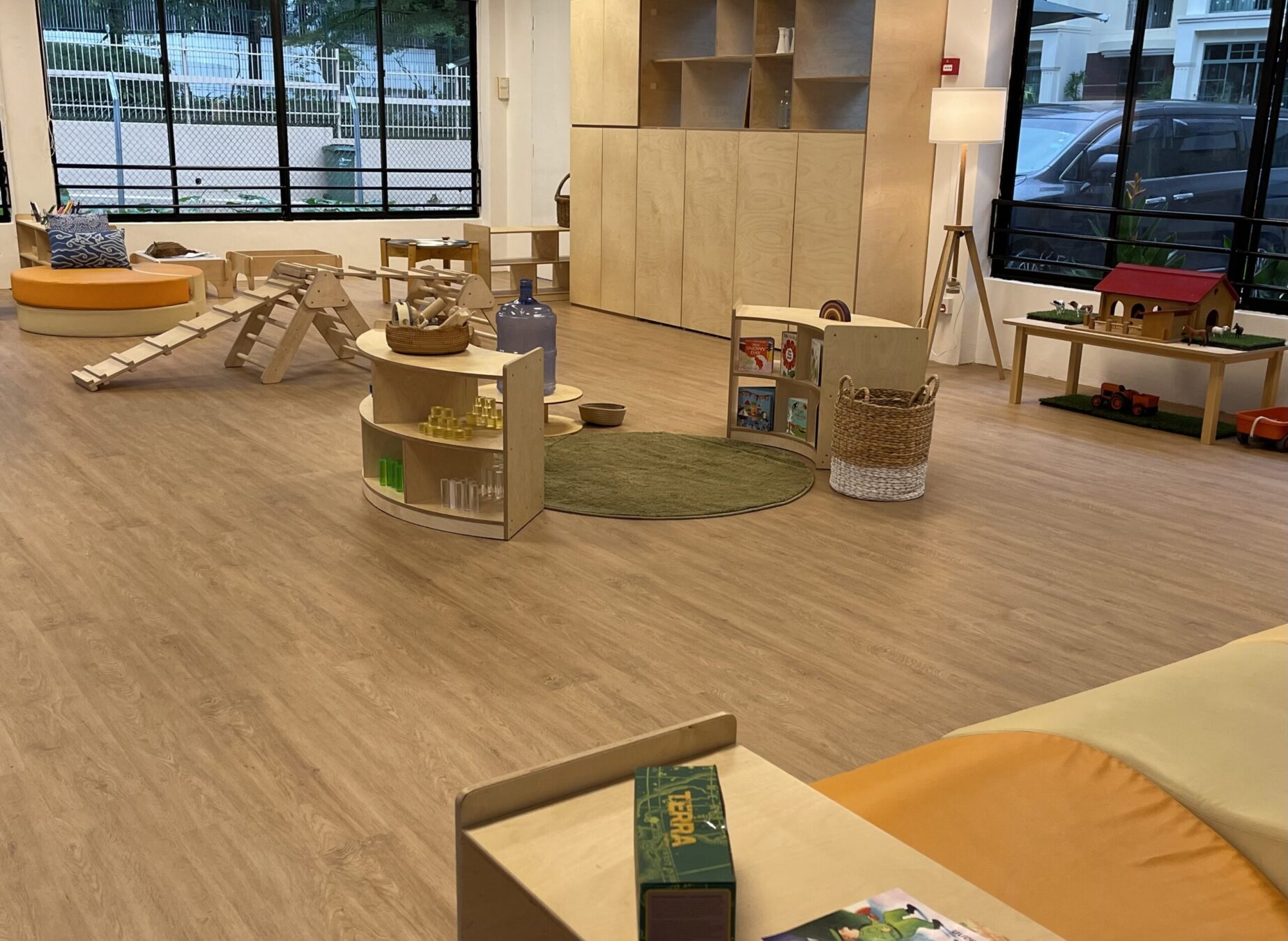 BEGIN YOUR JOURNEY WITH US
We look forward to partnering with you throughout your child's time at Blue House and we warmly and openly invite you to be part of this unique and inspiring community.
– Shona Sanosi Blue House Co-Founder