CHILDREN ARE POWERFUL, CAPABLE, AND FULL OF POTENTIAL AND OUR IMAGE OF THE CHILD WILL DEFINE OUR LANGUAGE, ACTIONS, AND CHOICES FOR AND WITH THE CHILDREN. OUR IMAGE OF THE CHILD IS OUR REASON FOR BEING.
Our environment will offer a rich context to invite research and will be approached with intent and inspiration. We will create an environment around children that is beautiful, inspiring and that piques their curiosity in every encounter. We will make use of the incredible nature and wildlife surrounding us and will spend 'chunks' of time outdoors.
Our role as Educators is to inspire, support, nurture, and guide. We are each of us coaches and mentors, co-learning alongside the children; supporting children with questions that will drive their learning process, allowing them to construct their own knowledge and find real value in the journey to seek answers.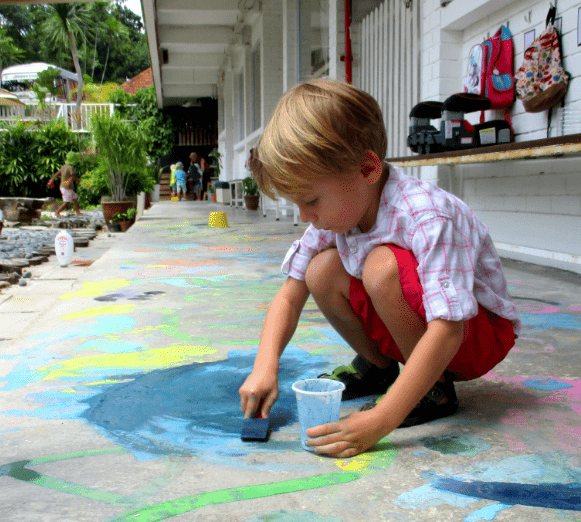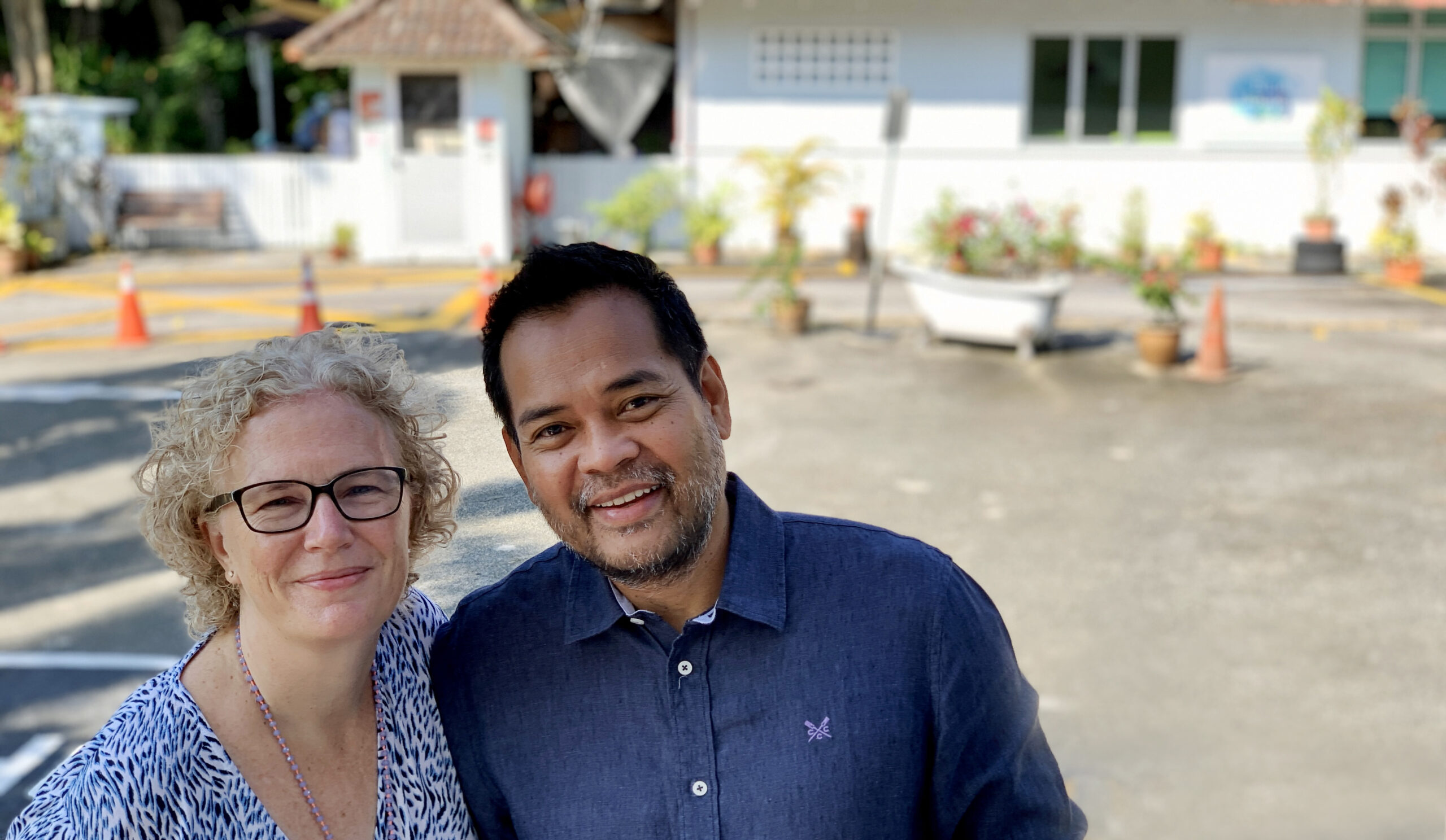 We will extend warm, frequent, and genuine invitations to families, caregivers, and the greater community to connect with us and the children in a way that will further enrich their journey, knowing that learning does not happen in isolation.
We commit to ensuring the children have access to a wide range and number of open-ended, natural, and recycled materials to support children in developing their skills and expanding their knowledge by pursuing ideas, testing theories, problem-solving, and researching.
Art, creativity, and expression lie at the heart of the early year's educational experience, and we will offer children unlimited lenses through which to express their unique voice and perspective in the world.
Education is not a process of pre-packaged knowledge digestion, it is an active process and we will offer children interactions with real-life experiences that are tangible, meaningful and interactive.
We will conduct ourselves in a way that brings our beliefs to life. We will be open, warm and welcoming. We will be honest and trustworthy. And we will, above all else, advocate for the rights of children. Every child, parent, caregiver, educator, staff or visitor in our community will be respected and recognised as having value to contribute to the world".
Blue House Founder, Shona Sanosi
THE BLUE HOUSE
EMERGENT CURRICULUM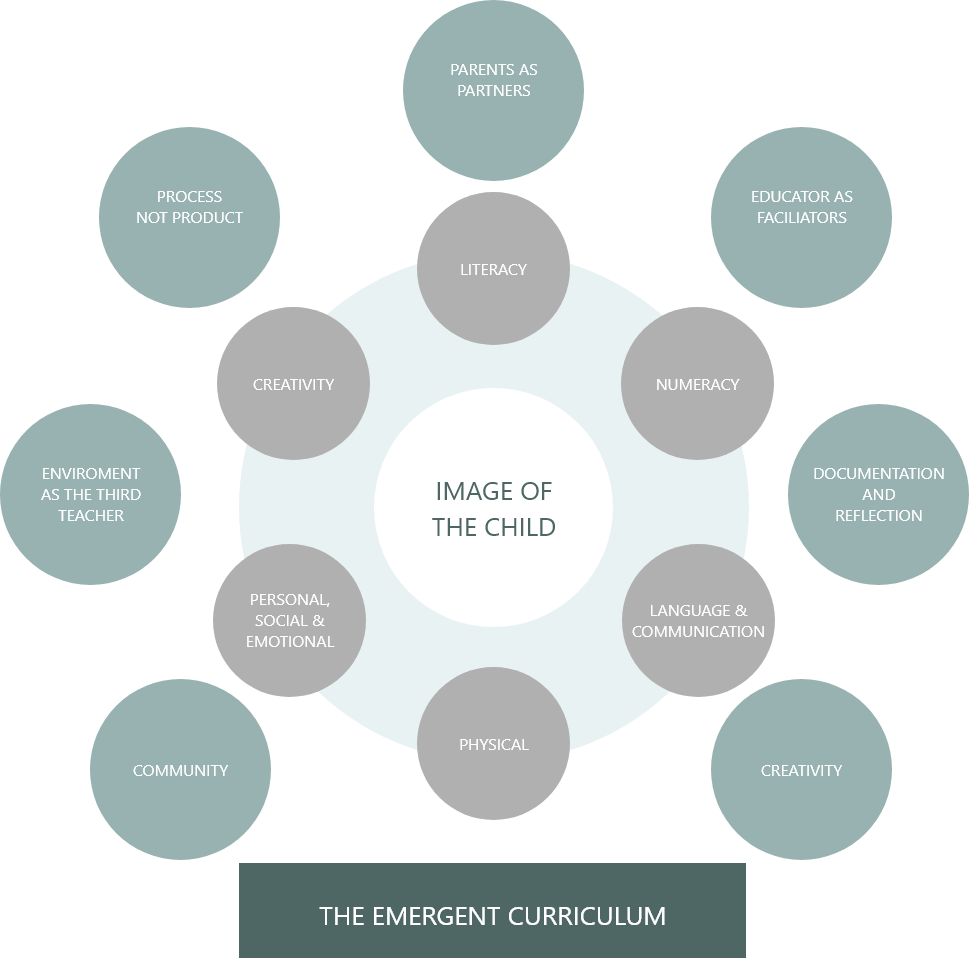 THE 8 CORE PRINCIPLES THAT INSPIRE THE BLUE HOUSE EMERGENT CURRICULUM
IMAGE OF THE CHILD
Children are viewed as competent, curious, full of knowledge and potential, and interested in connecting to the world around them. The image of the child is where teaching begins.
AN EMERGENT LEARNING PROCESS
Ideas are shared, work is exchanged and opportunities are created to extend and build upon theories that are uncovered. In this way of working, projects may occur that could last for days, weeks a term, or even a year!
CHILDREN ARE CONNECTED
The child is a member of a family and a community rather than an isolated individual. The child learns through interactions with peers, adults, objects, and symbols.
THE ENVIRONMENT AS THE THIRD TEACHER
Through the conscious use of space, color, light, displays of children's art, and attention to aesthetics, nature, and detail, the environment plays a crucial role and is often referred to as 'the third teacher. Space is designed to encourage encounters, communication, and relationships. The environment is offered to children as a rich context to invite research, with indoor and outdoor Ateliers and Piazzas at the heart of the school.
EDUCATORS AS PARTNERS
Educators are viewed as facilitators of children's learning experiences. As co-learners, partners and resource guides they listen, document, challenge and support the children's learning in a collaborative relationship with their educators.
THE ROLE OF PARENTS
Parents are an essential component of the approach with knowledge and competencies to be shared as part of the school community. Parents are warmly, regularly and actively invited to connect with the experiences of their children.
DOCUMENTATION
The learning processes are documented in a variety of ways to make learning visible to the children and parents at school. Documentation allows children to re-visit their experiences, reflect upon them and extend on their learning.
THE LANGUAGE OF ART
Art is a core inspiration, not an option or additional extra. Children have access to art at all times and are supported with time spent in the Ateliers. Through experiencing materials such as wire, clay, drawing, paint, or charcoal, for example, they discover the properties of these materials and use them to express their ideas, theories, and feelings about the world around them.