BLUE HOUSE
RAMBAI
Located in the East of Singapore, this homely centre boasts a welcoming and coastal feel. A single-storey bungalow set within a large garden, with a veranda that shouts 'welcome' and greets families as they enter the gates every day.
With a small capacity of only 60 children, Blue House Rambai is very much a home away from home. Across the age groups, children connect throughout the day as they pass through the central piazza, create art on the veranda or explore the garden. The children are much loved members of the wider community as they venture out on weekly community walks building relationships with shopkeepers, artists and dog walkers!
A conveniently located centre, in the heart of Joo Chiat and Still Road, Blue House Rambai holds its own, catering to a niche community that values collaboration, openness and creativity.
OUR APPROACH TO LEARNING
We welcome children from 18 months to 6 years old to embark on a learning journey that acknowledges each child as a citizen with rights.
We recognise educators as guides and facilitators of the children's learning experiences, cultivating a community of staff and families who believe in the children and recognise their potential, alongside an environment that is rich in meaning, materials and resources that inspires exploration to further the children's interests, threads of thinking and projects of enquiry.
Our approach is motivated by a genuine sense of community and collaboration which involves recognising everyone in a child's life for having something of value to offer and supporting the children's learning experiences.
Children benefit from large chunks of uninterrupted time outdoors to enjoy multiple learning experiences only nature can provide. We recognise the environment as a child's third teacher, we create intentional learning experiences to invite the children to question, test their theories, problem-solve, and research their ideas. We value each child both in their uniqueness and as part of a collaborative community of learners.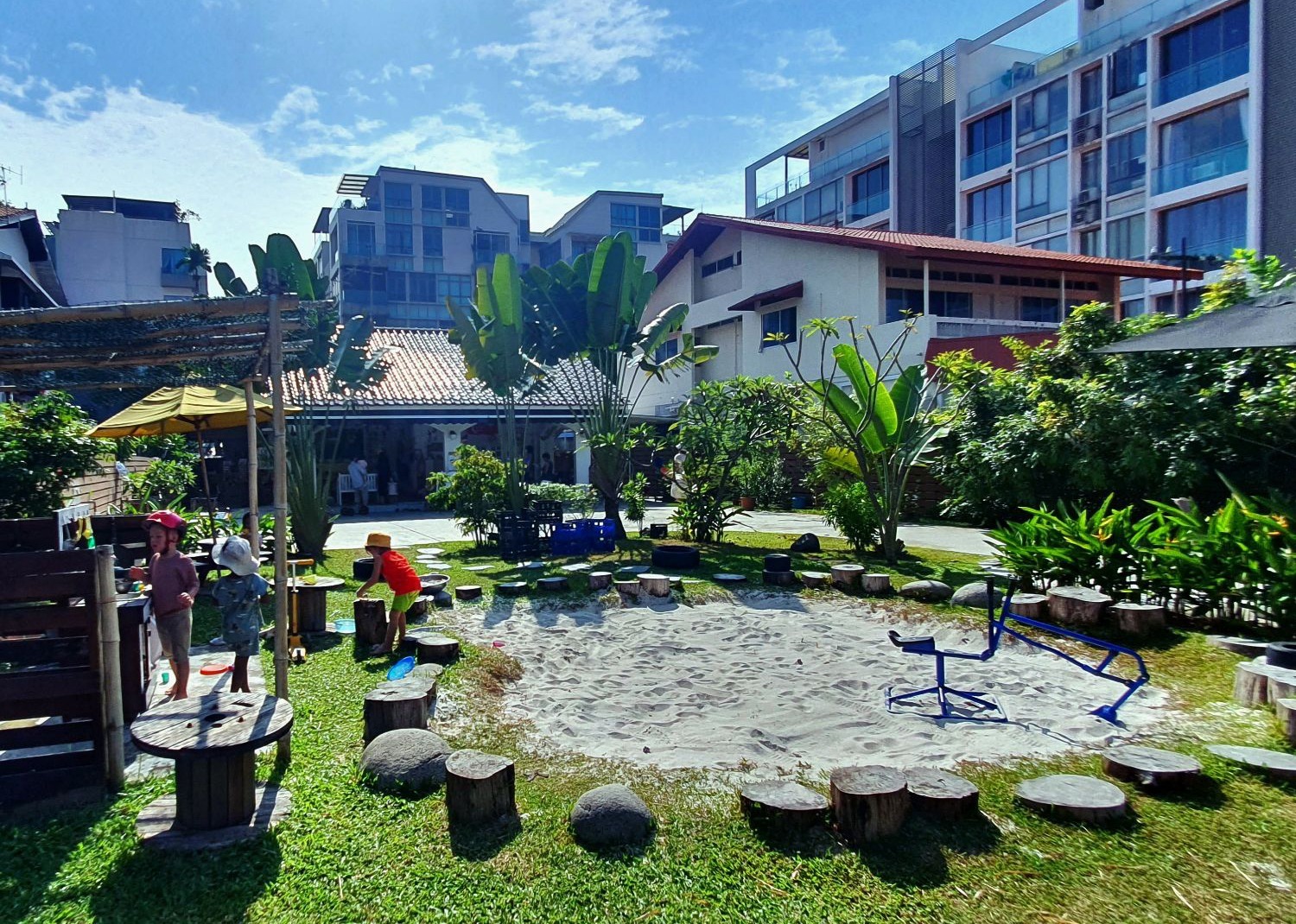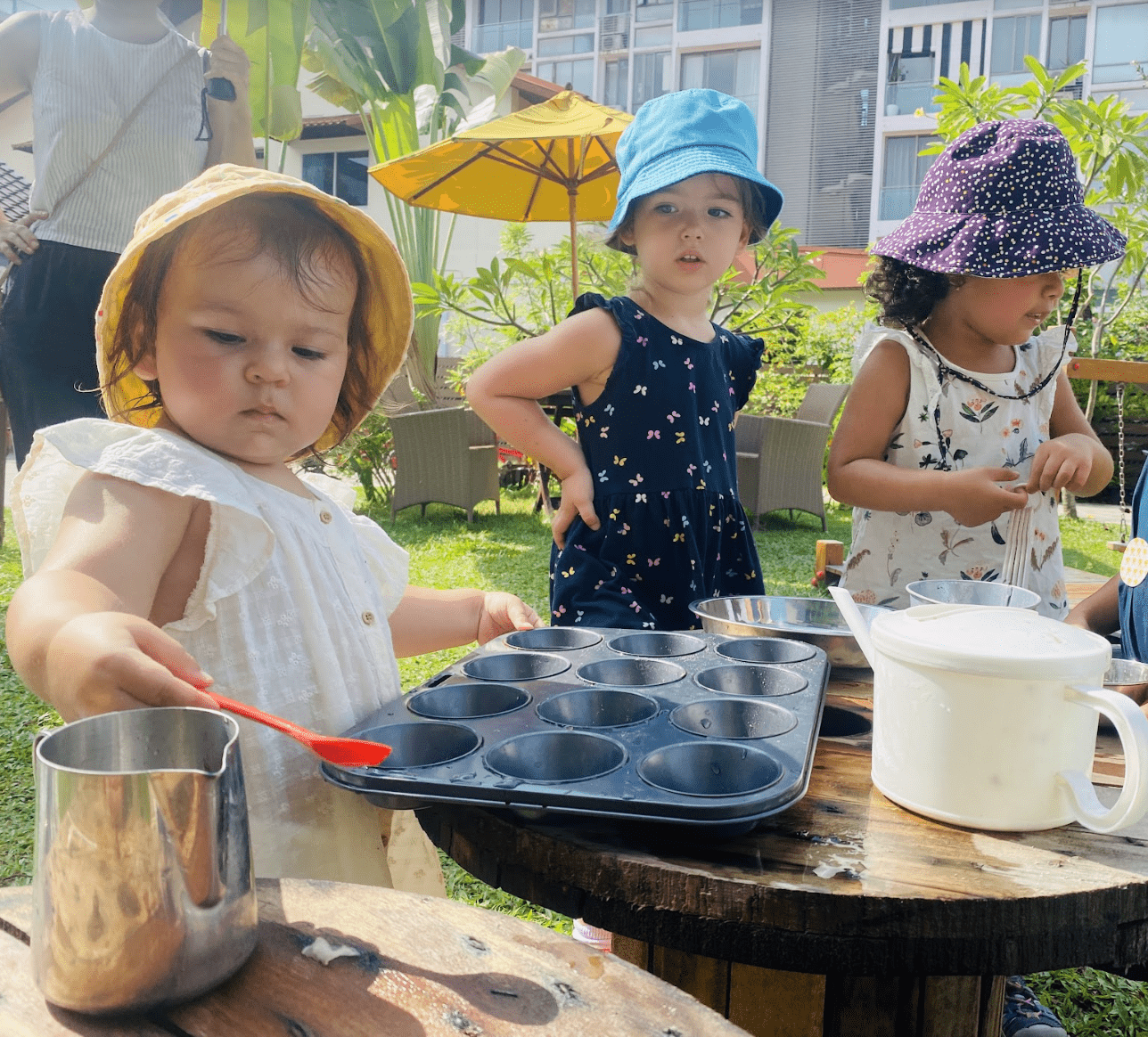 PROGRAMMES
PLAYGROUP PROGRAMME
18 months to 2.5 years old
Full or Half Day programme 5 Days
Educator to Child ratio 1:6
*Full Day Programme, includes a nap/rest time
PROGRAMMES
NURSERY 1 PROGRAMME
2 to 3 years old
Half or Full Day programme 5 Days
Educator to Child ratio 1:7
*Full Day Programme, includes an optional nap/rest time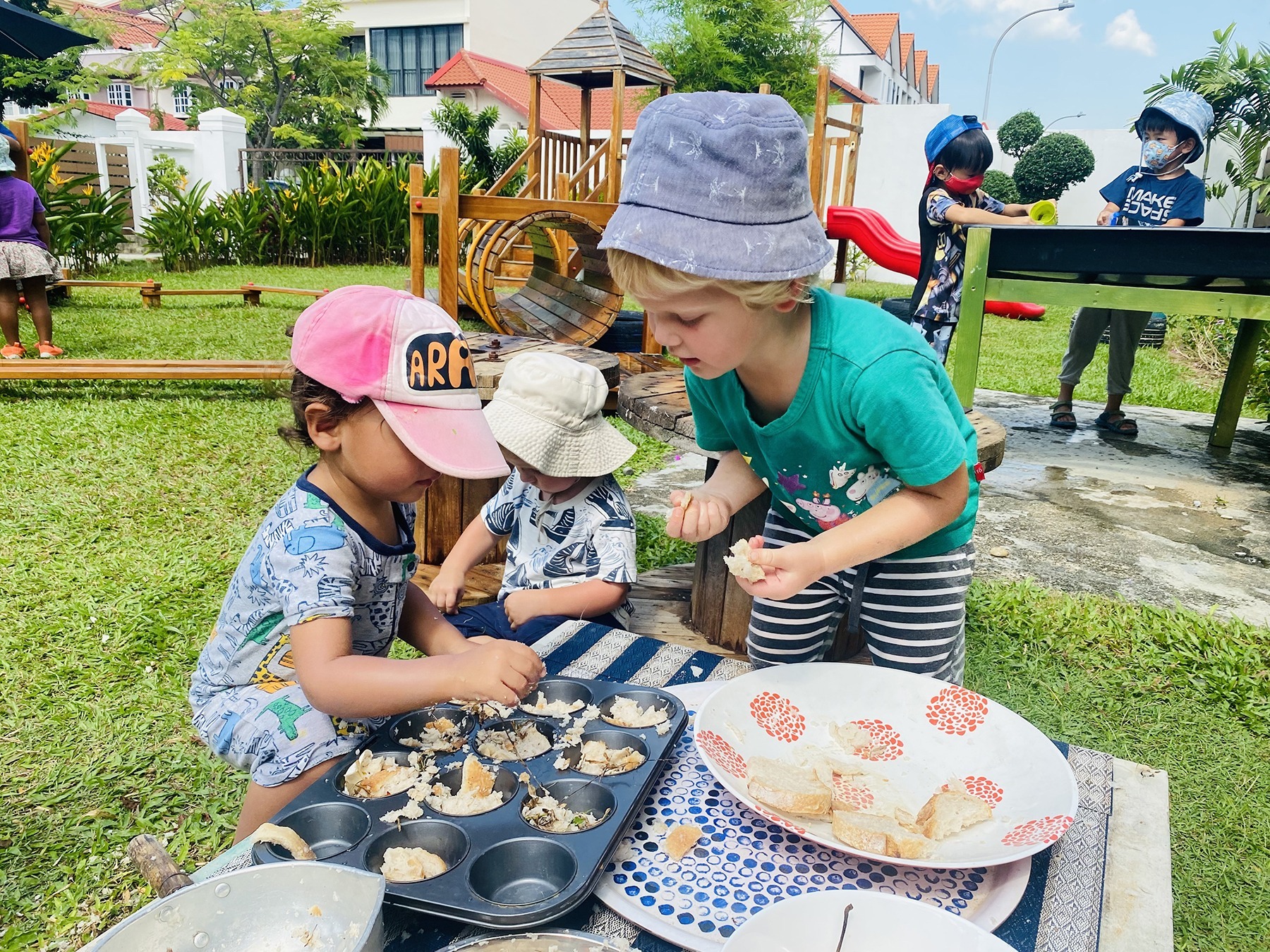 PROGRAMMES
NURSERY 2 PROGRAMME
3 to 4 years old
Half or Full Day programme 5 Days
Educator to Child ratio 1:8
PROGRAMMES
KINDERGARTEN 1 PROGRAMME
4 to 5 years old
Half or Full Day programme 5 Days
Educator to Child ratio 1:10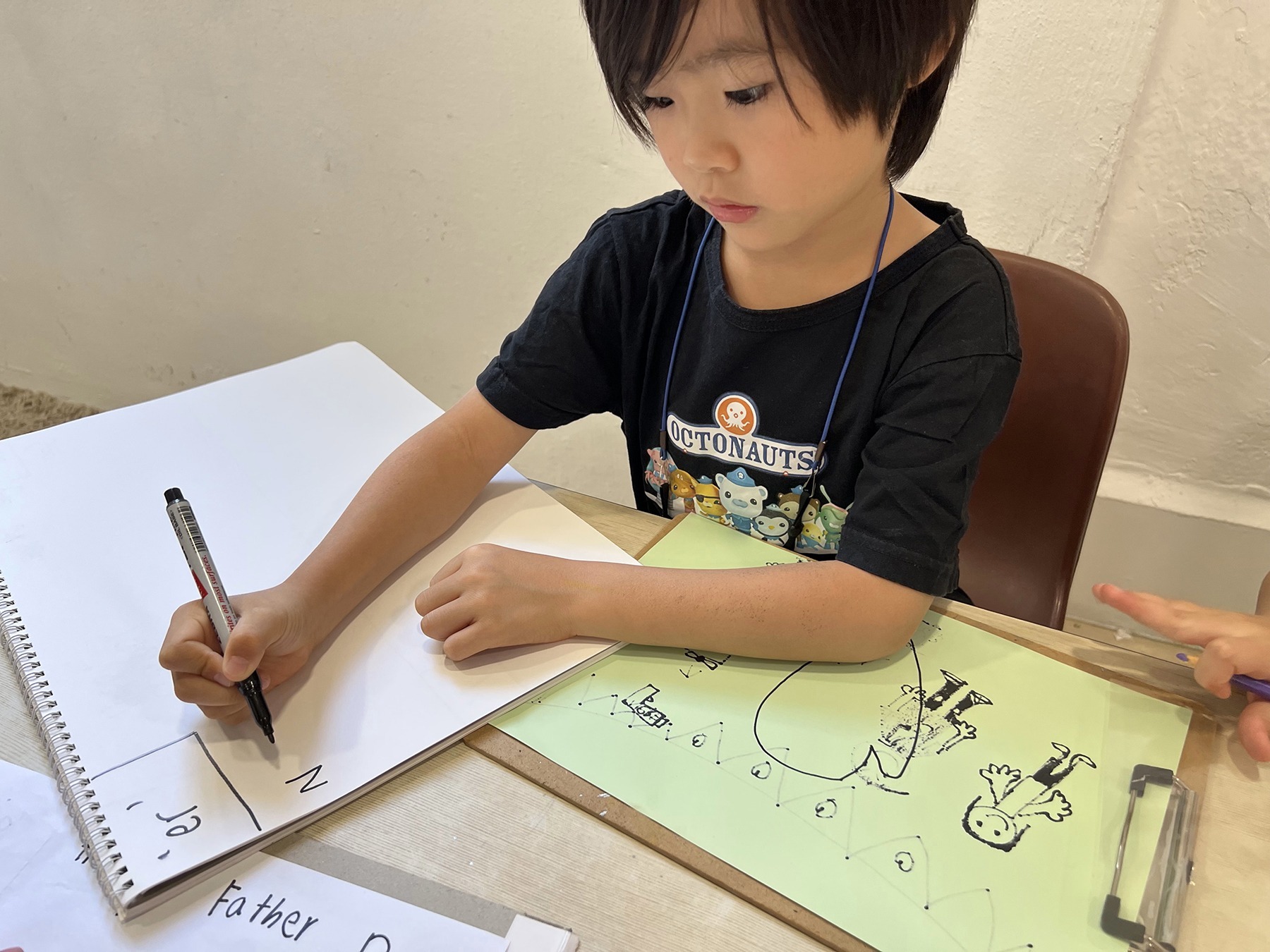 PROGRAMMES
KINDERGARTEN 2 PROGRAMME
5 to 6 years old
5 Full days per week
Educator to Child ratio 1:10
We look forward to partnering with you throughout your child's time at Blue House and we warmly and openly invite you to be part of this unique and inspiring community. – Shona Sanosi Blue House Co-Founder
HAVE A LOOK AT OUR ENVIRONMENT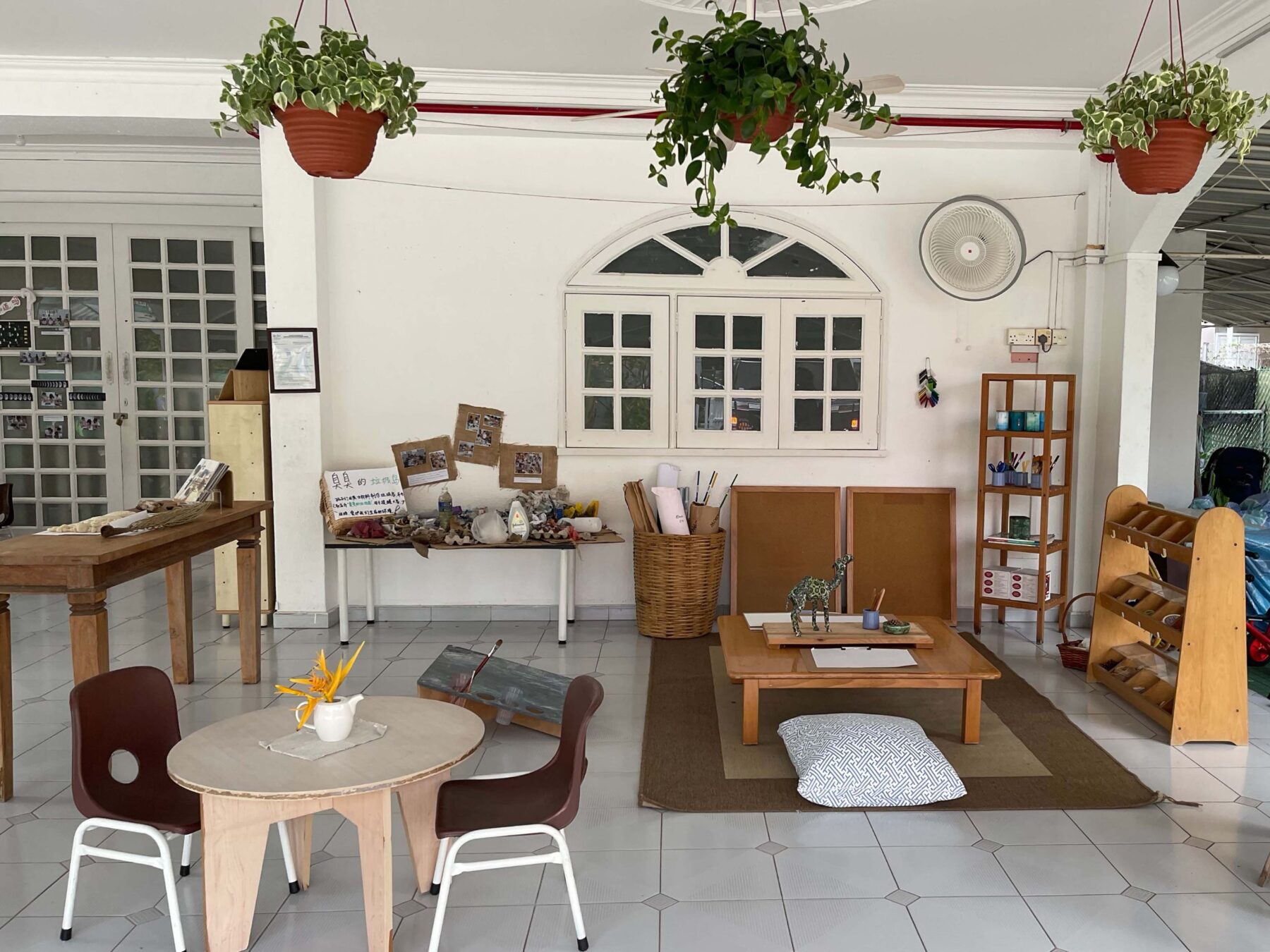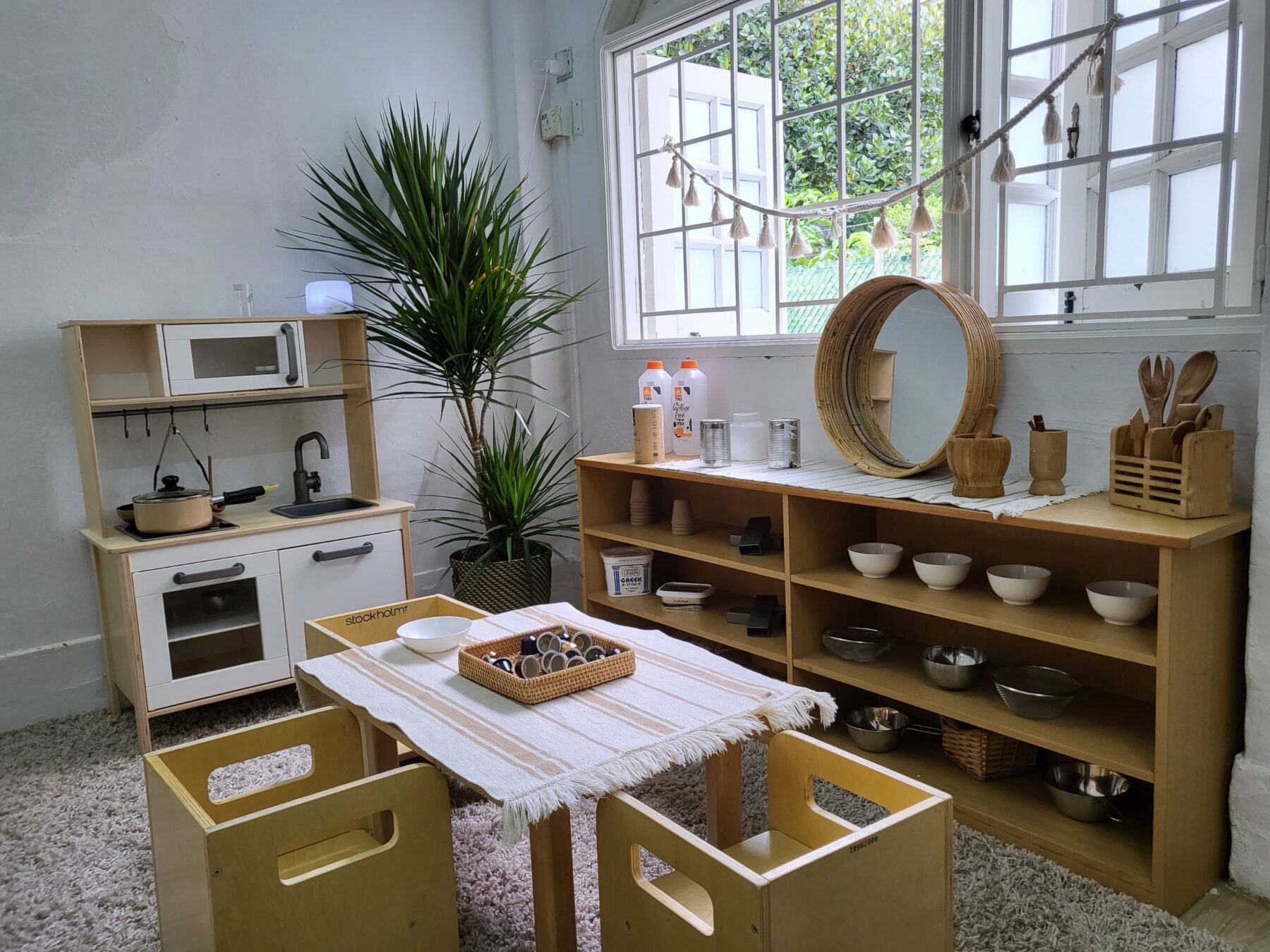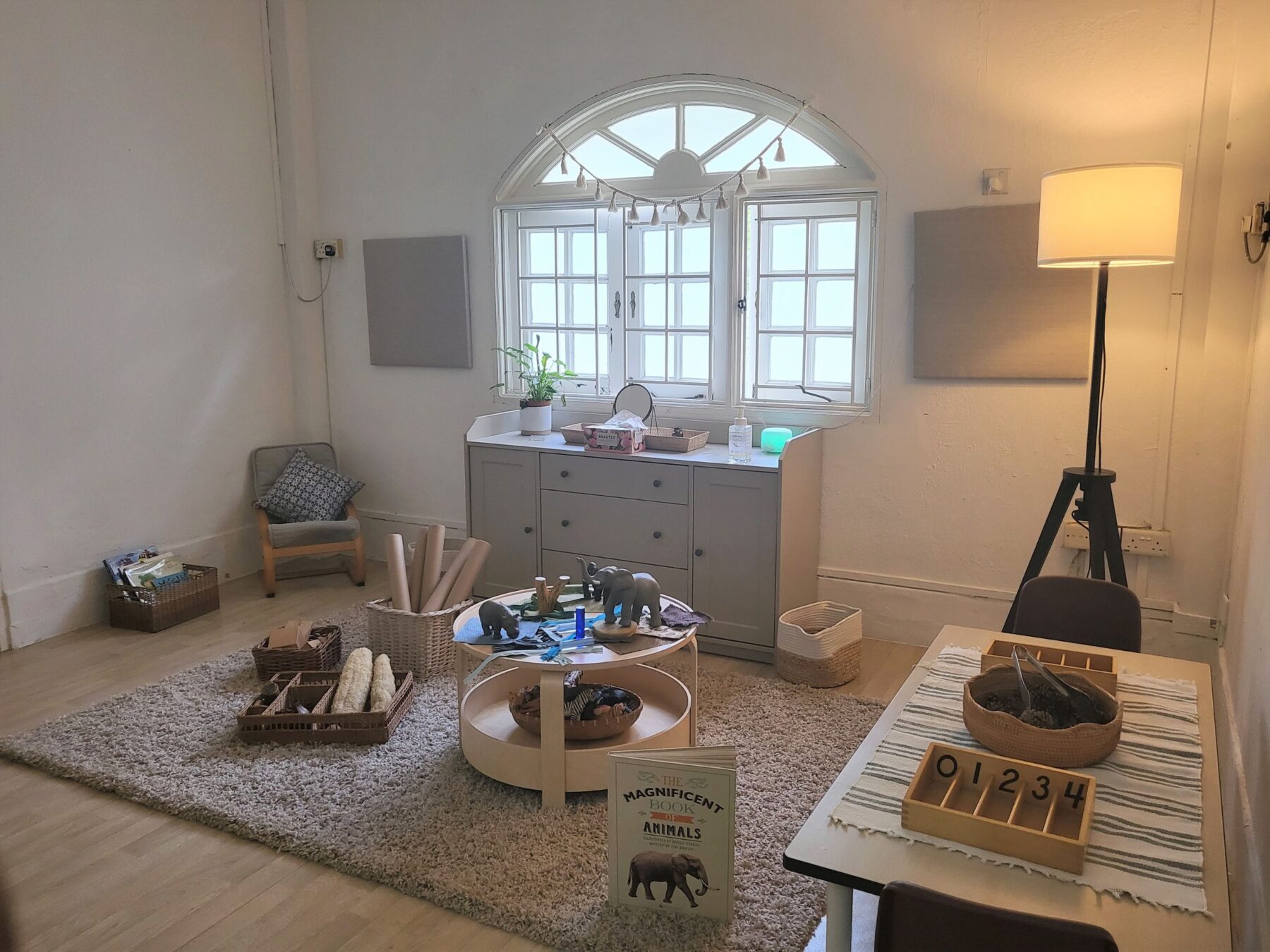 BEGIN YOUR JOURNEY WITH US
We look forward to partnering with you throughout your child's time at Blue House and we warmly and openly invite you to be part of this unique and inspiring community.
– Shona Sanosi Blue House Co-Founder