The early years experience, as it should be.
Blue House was born out of the desire to bring the image of the child as capable, curious, and full of creativity in Singapore; where children can be themselves, are empowered to explore and can still enjoy the highest standards of responsive care, year-round. We welcome children from 18 months to 6 years old to embark on a learning journey that acknowledges each child as a citizen with rights. The focus is on each child's learning as opposed to prescribed teaching, as we honour children's innate desire to discover and share their knowledge through words, graphics, sculpture, dance, technology, and a multitude of other avenues.
NURTURE
OUR APPROACH TO EARLY CHILDHOOD EDUCATION
Built on the foundation of Blue House's core values and history of educational innovation in Singapore, Blue House is inspired by the Reggio Emilia approach to early childhood education where children are presented with exciting materials in an engaging environment to discover and pilot their own learning journeys. Whether it's enjoying a healthy meal served family-style or embarking on inquiries and projects with friends, your child will receive unique, quality care, the Blue House way.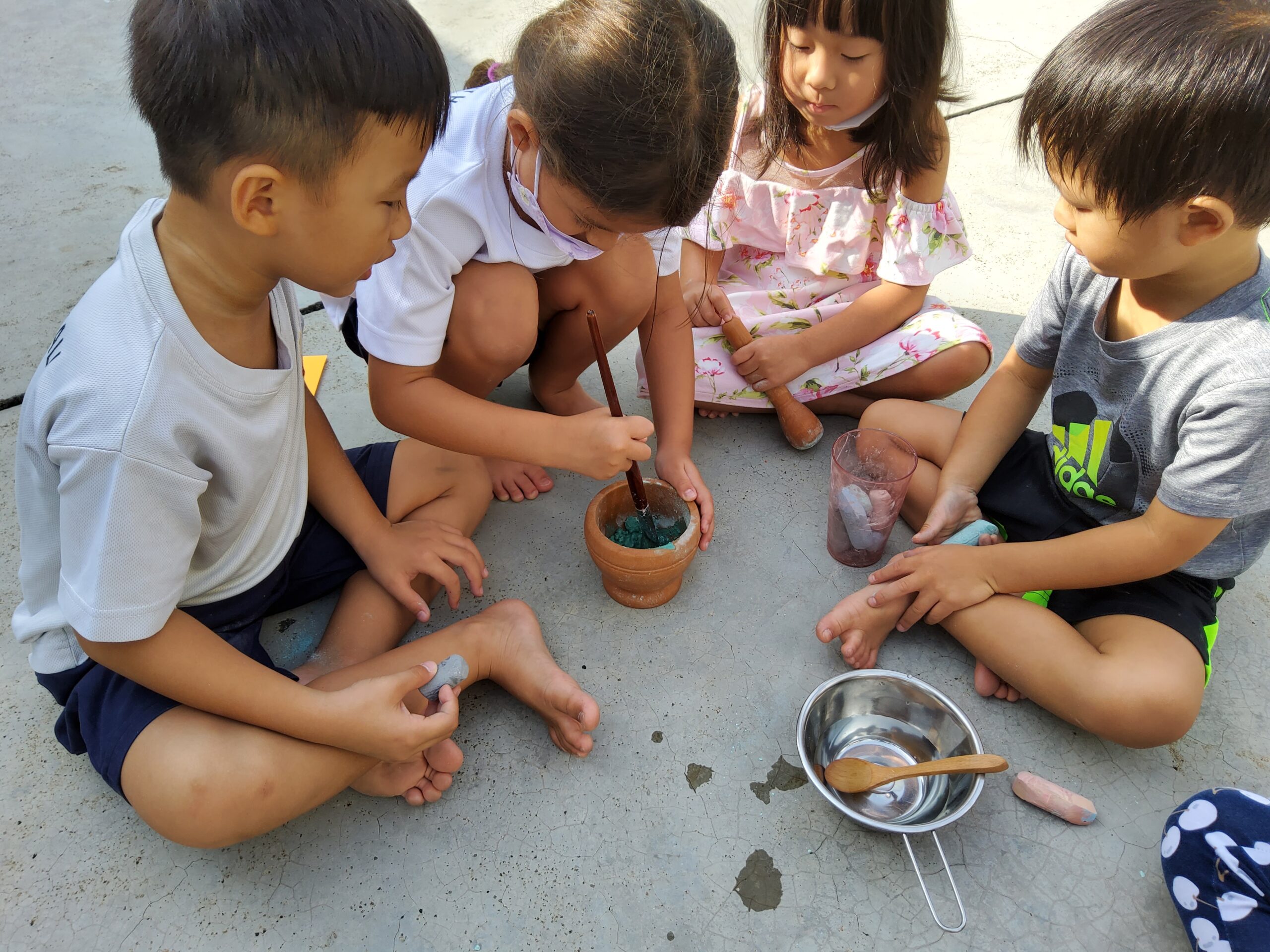 Jalan Mutiara
In 2022, we were delighted to return to the neighbourhood where our journey first began. Blue House pioneered the Reggio Emilia inspired approach from a small shophouse on River Valley Road in 2008.
The centre at Mutiara, detached, double-storey family home sits amidst several condominiums, making us an accessible and preferred choice for many. Designed with the needs of the busy working family in mind, we provide childcare services just a short walk away from Great World City and Fort Canning Hill.
With beautifully curated spaces that link the indoors and outdoors, ateliers for creative exploration and a dedicated wing for our youngest playgroup children we aim to connect children across levels and classrooms effortlessly. A cosmopolitan and diverse community reflects the historical melting pot that River Valley is well-known to be, and Blue House is once again proud to be a part of this community.
Rambai Road
Located in the East of Singapore, this homely centre boasts a welcoming and coastal feel. A single-storey bungalow set within a large garden, with a veranda that shouts 'welcome' and greets families as they enter the gates every day.
With a small capacity of only 50 children, Blue House Rambai is very much a home away from home. Across the age groups, children connect throughout the day as they pass through the central piazza, create art on the veranda or explore the garden. The children are much loved members of the wider community as they venture out on weekly community walks building relationships with shopkeepers, artists and dog walkers!
A conveniently located centre, in the heart of Joo Chiat and Still Road, Blue House Rambai holds its own, catering to a niche community that values collaboration, openness and creativity.
Kay Siang Road
Nestled in the lush and peaceful residential area close to Tanglin Road, Blue House Kay Siang is housed in a colonial style back-and-white bungalow with sprawling gardens and a Community Park that's accessible to children for foraging, vine-swinging, games and picnics.
We dedicate all of the first floor to our under 3's programme. Our older children enjoy a leveraged view on the second floor, but the entire space abounds with opportunities to collaborate in the Garden Atelier, piazza, the mud kitchen, library and of course our beautiful Community Park.
A hub of discovery, investigation and sensorial exploration awaits our children daily, as we serve families who appreciate the great outdoors, and a sustainable, natural environment.
HAVE A LOOK AT OUR ENVIRONMENT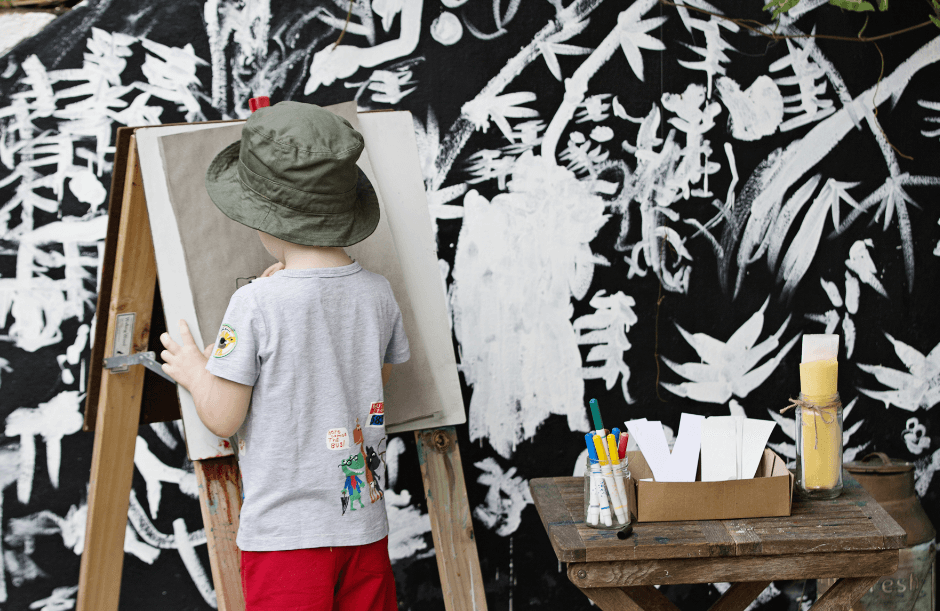 BEGIN YOUR JOURNEY WITH US
We look forward to partnering with you throughout your child's time at Blue House and we warmly and openly invite you to be part of this unique and inspiring community.
– Shona Sanosi Blue House Co-Founder