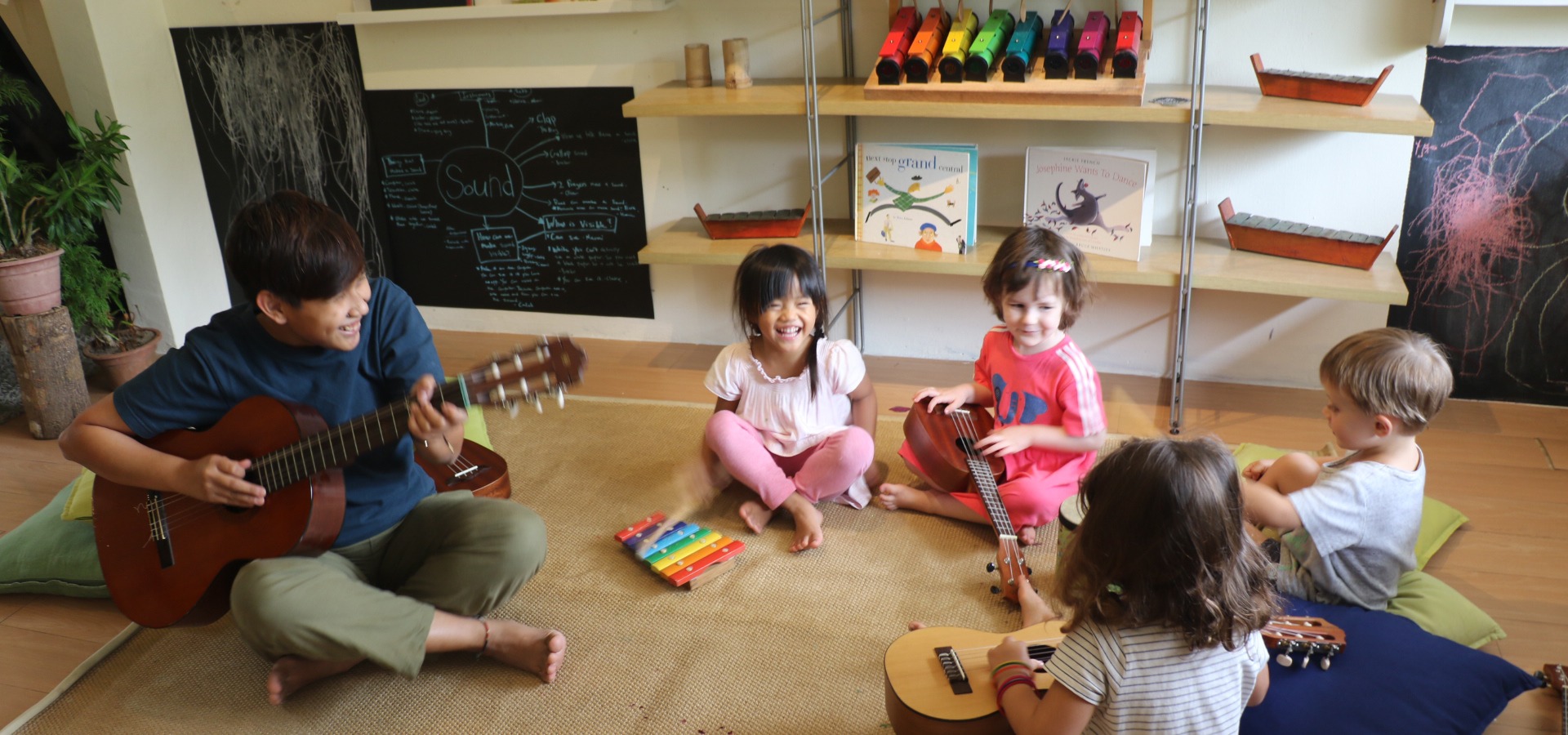 Children have the innate capacity to express themselves in multifarious ways. The way that expression is captured forms the Hundred Languages – a metaphor for the unbounded capacity and potential hidden in each child. Our Discover Programme aims to project the vivid creativity and imagination that children possess. We are pleased to offer a series of optional Discover Classes on a weekly basis hosted by our in-house Specialist Educators in Art, Music and Mandarin.
The Blue House Discover Programme strives to provide a canvas where children can express their thoughts, feelings, and ideas without inhibitions. The children will be introduced to a wide range of creative mediums designed to take children through a learning journey of unlimited potential, exploring language, culture, literacy, story telling, sounds, rhythm, numerical concepts, patterns and science.
Children may join one or more Discover classes per week on an optional basis each term, aligning to their interests and chosen inspiration.