START OF A LIFETIME'S JOURNEY
We welcome children from 18 months to 6 years old to embark on a learning journey that acknowledges each child as a citizen with rights.
The children of Blue House experience a community of learning that is fuelled by a strong image of the child and supported by the fundamental belief that children learn best from hands on experiences and grow through relationships with others.
Children have access to unlimited lenses through which to express their unique voice and perspective. At Blue House, children embark on a learning journey, well beyond their education, and into life thereafter.
NURTURE
OUR APPROACH TO LEARNING
All children have access to small group experiences, project-based learning, fluidity of choice between indoor and outdoor explorations, flexible timeframes that facilitate research to form deeper connections.
Our role as Educators is to inspire, support, nurture, and guide. We are, each of us, co-learners working and researching alongside the children; supporting them with questions and differing perspectives to provoke and drive learning.
The environment offered to children invites research and is often referred to as 'the third educator'. Children have access to Music and Art Ateliers, a Community Garden, natural outdoor landscapes, and a "Karung Guni" room filled with open-ended materials so as to encounter beautiful, inspiring, and meaningful environments that pique their curiosity.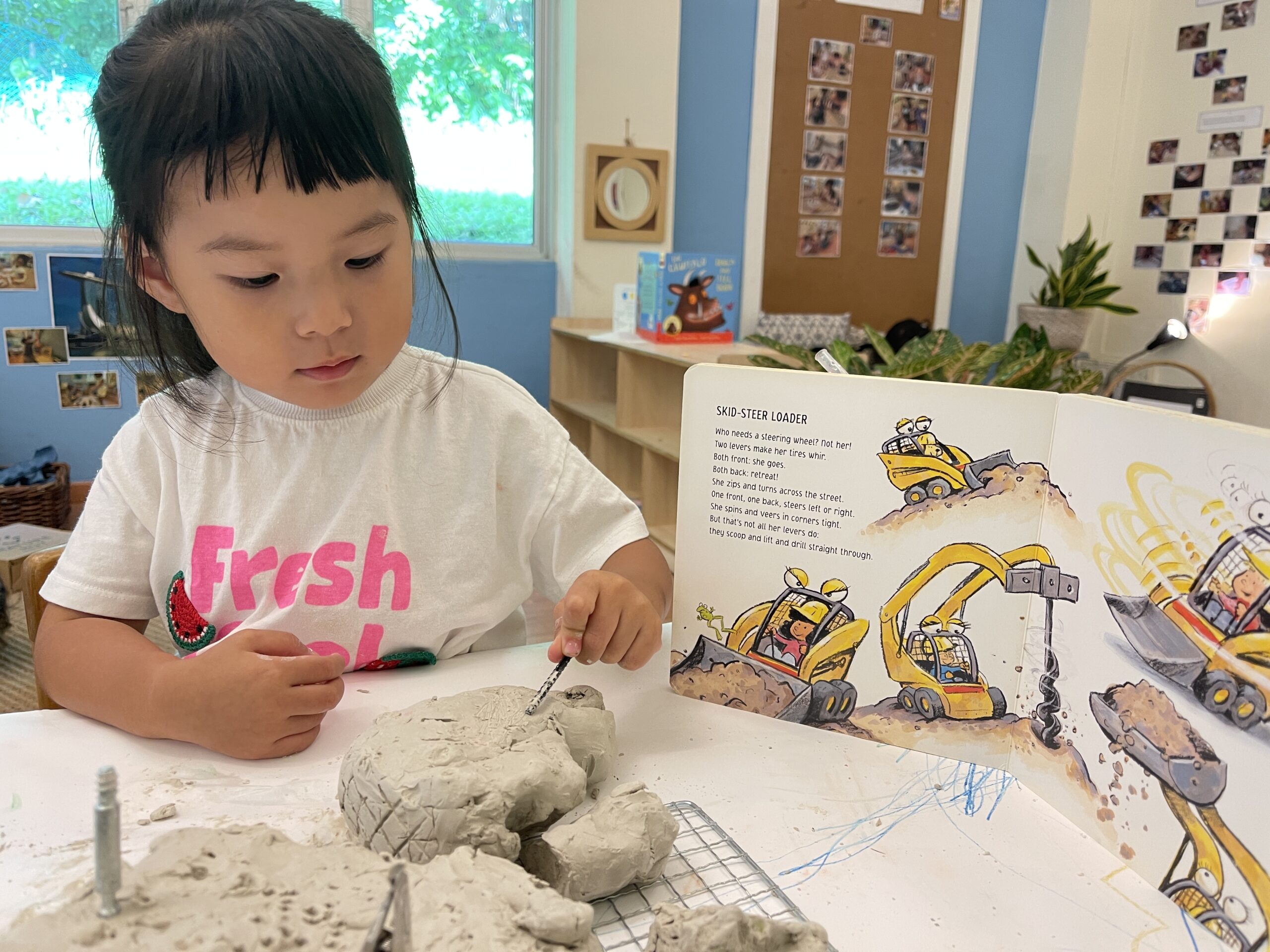 We look forward to partnering with you throughout your child's time at Blue House and we warmly and openly invite you to be part of this unique and inspiring community. - Shona Sanosi