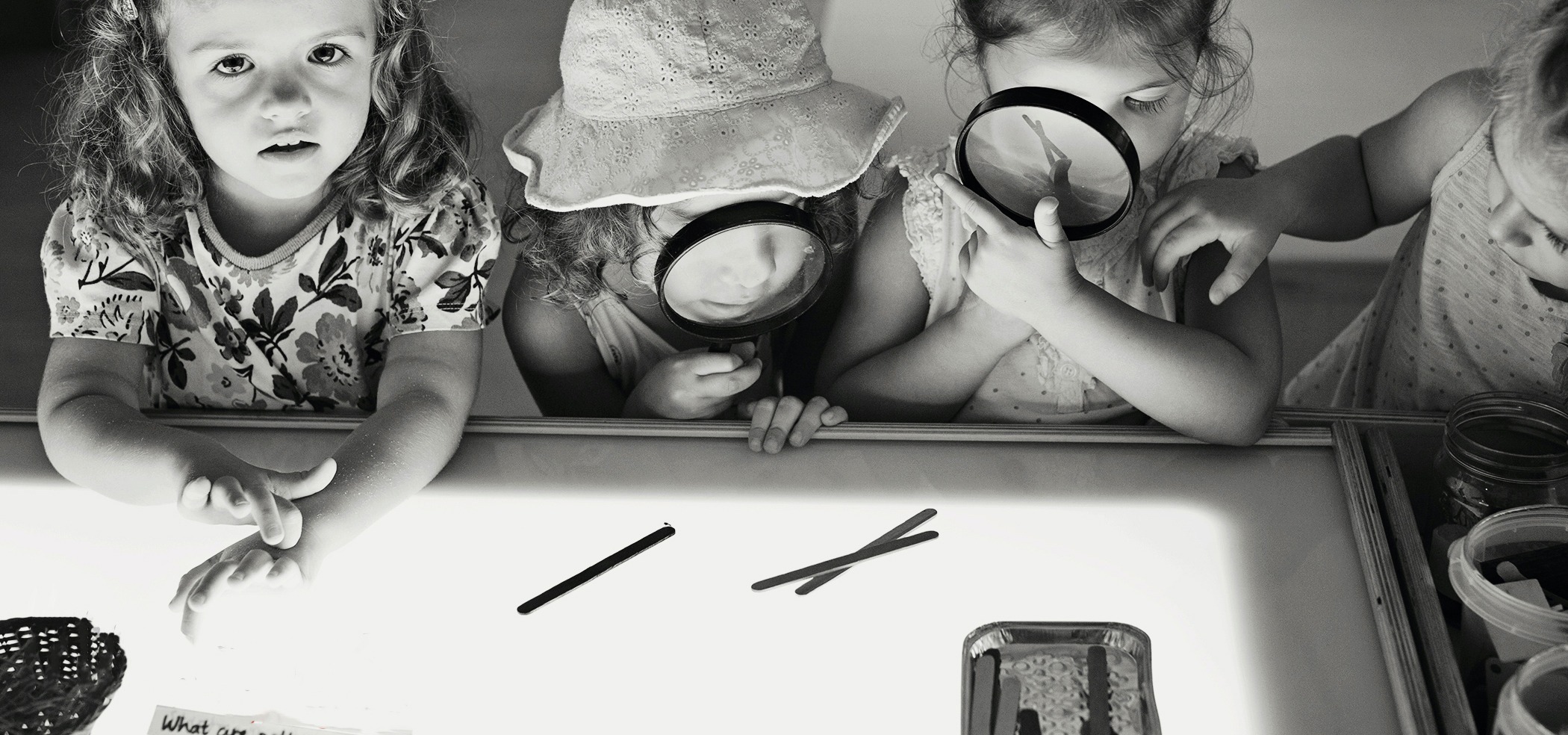 Infant & Toddler Playgroup in Singapore
"When children interact with open-ended materials, they enter a world of "what if" that promotes the type of thinking that leads to problem-solving and theoretical reasoning.  Open-ended materials enhance children's ability to think imaginatively and see solutions". Shona Sanosi, Blue House Founder.
Our weekly Playgroups offer families an opportunity to initiate routine and support their child in making social connections.  Children grow in confidence, joining their class group at the same time each week, with our team of experts leading families on a journey that builds upon the previous week's discoveries. Our Playgroups take children on an in-depth journey exploring authentic and unique materials such as fabric, paper, metal, plastic and natural resources, understanding their properties through sight, sound, touch and even smell and taste.
Current Playgroup Inspiration: ' The Natural World '
22 August to 11 November Learn more HERE.
Our August to November Playgroup centres on investigations surrounding the colours, sights, sounds, textures, environments and inhabitants of the intriguing world around us. Each week, we'll present children with new ways to connect, explore and work with nature, exercising all the senses, inviting curiosity and allowing us to question, wonder, test and challenge our theories. Sessions are available in the mornings and afternoons in indoor and outdoor environments.
Two Unique Playgroup Programmes in Singapore
We offer Playgroups for children 6-18 months and 12-36 months.
6-18 months Playgroup Programme
Our 6-18 month Playgroup sees the sharing of first moments and experiences, nurtured by our team of specialists who support children in developing secure relationships, so critical at this early age. Through the exploration of open-ended experiences, infants discover the world around them fully engaging all of their senses. Every sight and sound is planned with the intention to develop an awareness of people and place, of bodies and of space. At this age your child is gaining control over their movements and begins to respond to, absorb and mimic sounds, actions and experiences which are of interest to them.
12-36 months Playgroup Programme
Now, curiosity beckons, along with a stronger desire to build relationships and explore alongside others. Our facilitators provide access to a range of materials that foster the development of physical skills, risk-taking and confidence in the ability to use their body whilst investigating and negotiating space. We also encourage the use of open-ended questioning to provoke meaningful thought in both parents and children encouraging dialogue in every experience. At this age, a child's understanding of themselves and the world around them is also evolving. Passion fuels interest for or in experiences, objects or concepts seeing our specialists provide the opportunity to collaborate, communicate and problem solve. Self-expression becomes a primary motivation and we structure our environment and materials to allow for evolving individuality, self-awareness and an understanding of the similarities and differences between ourselves and those around us. Your child's unique voice is emerging and our team continue to listen, interpret and support your child's discoveries and feelings about the world around them.
Outdoor Environments
We also offer a Playgroup class in our interactive Outdoor Environments. A multitude of natural experiences in our community garden offers opportunities to encounter messy play, and creativity with artistic mediums such as plaint, clay, slime and water.