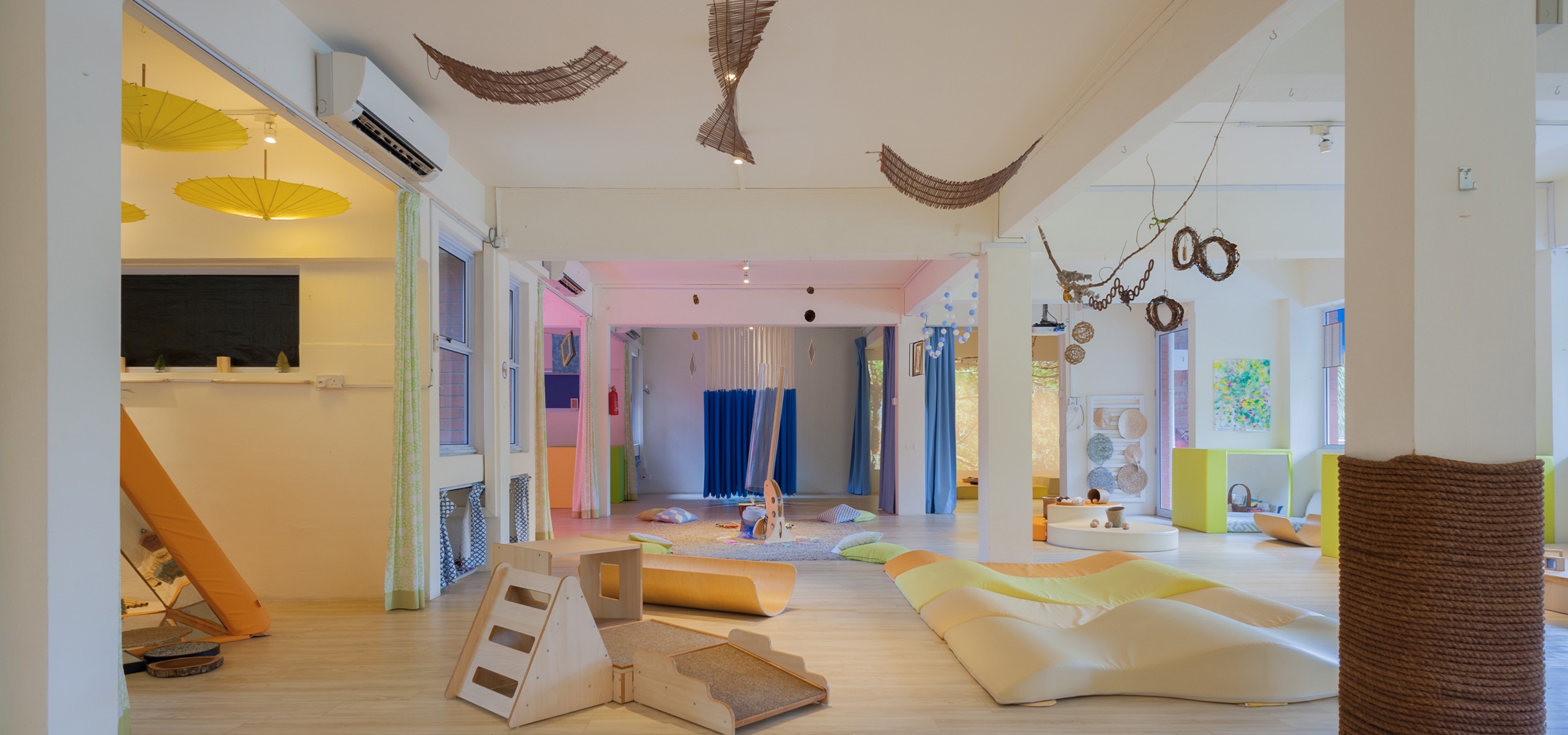 "The Blue House Infant & Toddler Atelier offers adult accompanied playgroups, classes and open exploration sessions for children from 6-36 months.  We lead children on an innovative sensory driven experience so vital to children in their early years, and never seen before in Singapore".
Shona Sanosi, Blue House Founder
Blue House Infant & Toddler Atelier offers a series of provocative and unique programmes providing an opportunity for young children to explore light, space, texture, sound and a vast range of sensory experiences alongside an accompanying adult. The Atelier environment has been designed in great detail with plenty of natural light, warm colour tones and specific equipment and materials flown direct from Reggio Emilia in Italy, the heartland of the approach that inspires our pedagogy.
Playgroup Series
Our weekly Playgroups offer families an opportunity to initiate routine and support children in making social connections. Children grow in confidence, joining their class group at the same time each week, with our team of experts leading families on a journey that builds upon the previous weeks' discoveries.  Our Playgroups conducted both indoors and outdoors, take children on a sensory journey through sight, sound, touch and even scent and taste.
Join us for the final Playgroup at the Turf Club Atelier, the last session will be on Friday 23 June 2023.
Classes
Each week we offer a range of unique classes. Our Classes provide children with a breadth of experiences and choices, encouraging development within a variety of contexts. Families can choose which classes to join based on their child's stage of development and individual interests.
For the Trial session, please contact us via phone or email.