RAMBAI ROAD
THE EARLY YEARS EXPERIENCE AS IT SHOULD BE
Blue House Childcare was born out of the desire to bring the image of the child as capable, curious, and full of creativity to childcare in Singapore; where children can be themselves, are empowered to explore and can still enjoy the highest standards of respectful care, year-round. We welcome children from 18 months to 6 years old to embark on a learning journey that acknowledges them as citizen with rights. We focus on each child's learning as opposed to prescribed, rote teaching, and honour their innate desire to discover and share their knowledge through words, graphics, sculpture, dance, technology, and a multitude of other mediums.
NURTURE
OUR APPROACH TO LEARNING
Built on the foundation of Blue House's core values and history of educational innovation in Singapore, Blue House Childcare is inspired by the Reggio Emilia approach to early years education where children are presented with exciting materials in an engaging environment to discover and pilot their own learning journeys. Whether it's enjoying a healthy meal served family-style or embarking on inquiries and projects with friends, your child will receive unique, quality care, the Blue House way.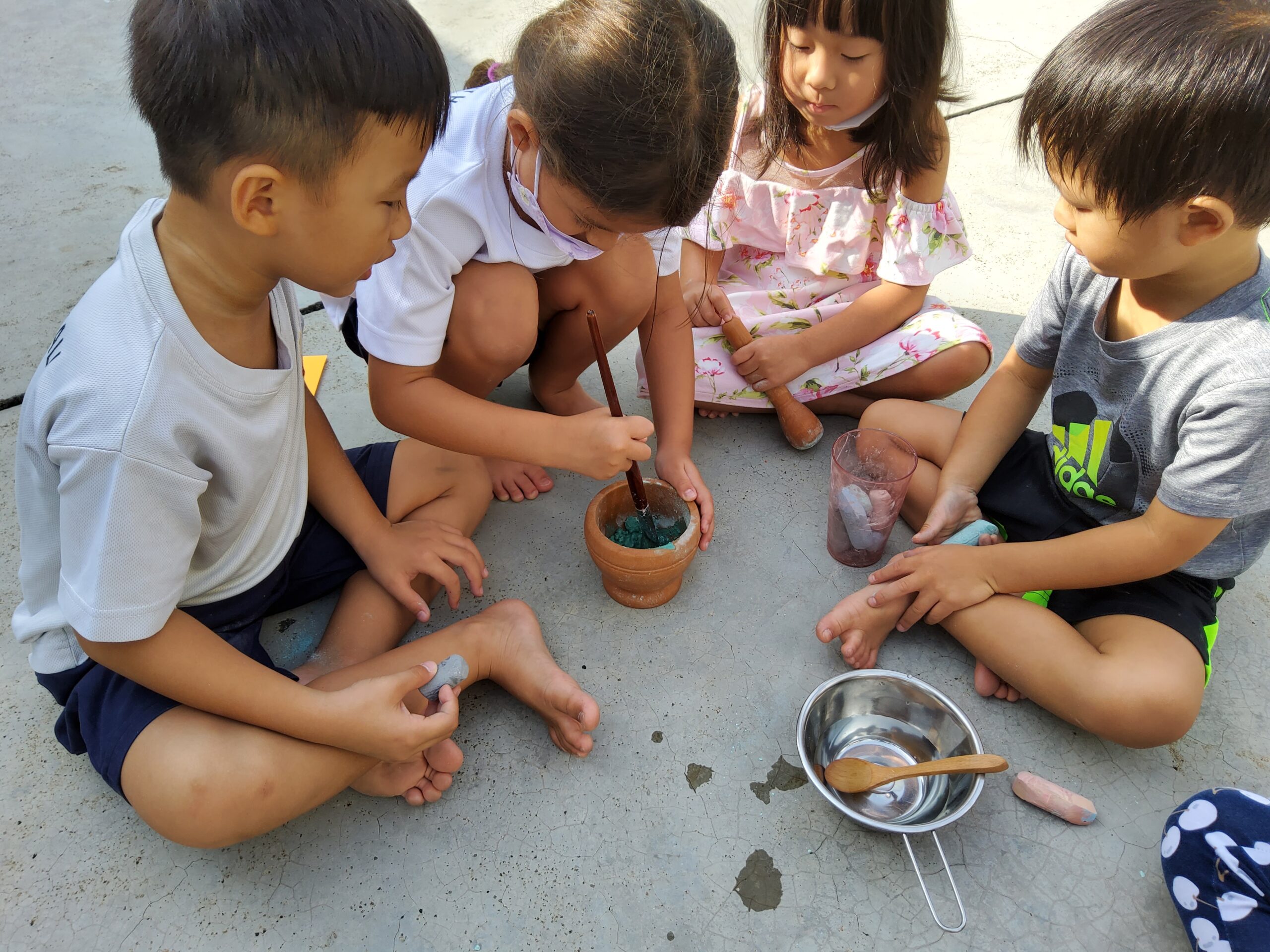 HAVE A LOOK AT OUR CHILDCARE ENVIRONMENT
We look forward to partnering with you throughout your child's time at Blue House and we warmly and openly invite you to be part of this unique and inspiring community. - Shona Sanosi Blue House Co-Founder